This is my entry for the Valtteri Bottas Helmet Design Contest 2018.
I played around with the Finnish and Petronas theme colours in combination with the retro style of his current design. The final design has an exposed carbon base. The front has the V-theme with a Finnish flag theme at the sides and rear. The top has a Petronas/Finnish Blue gradient with the Vortex-theme and his VB-logo and racenumber. The design is finished with white and Petronas-colour pin stripes. Special feature at the rear of the helmet is the Nastola municipality of Finland and place of birth of Valtteri Bottas. Additonally, I made variations in black, blue and white.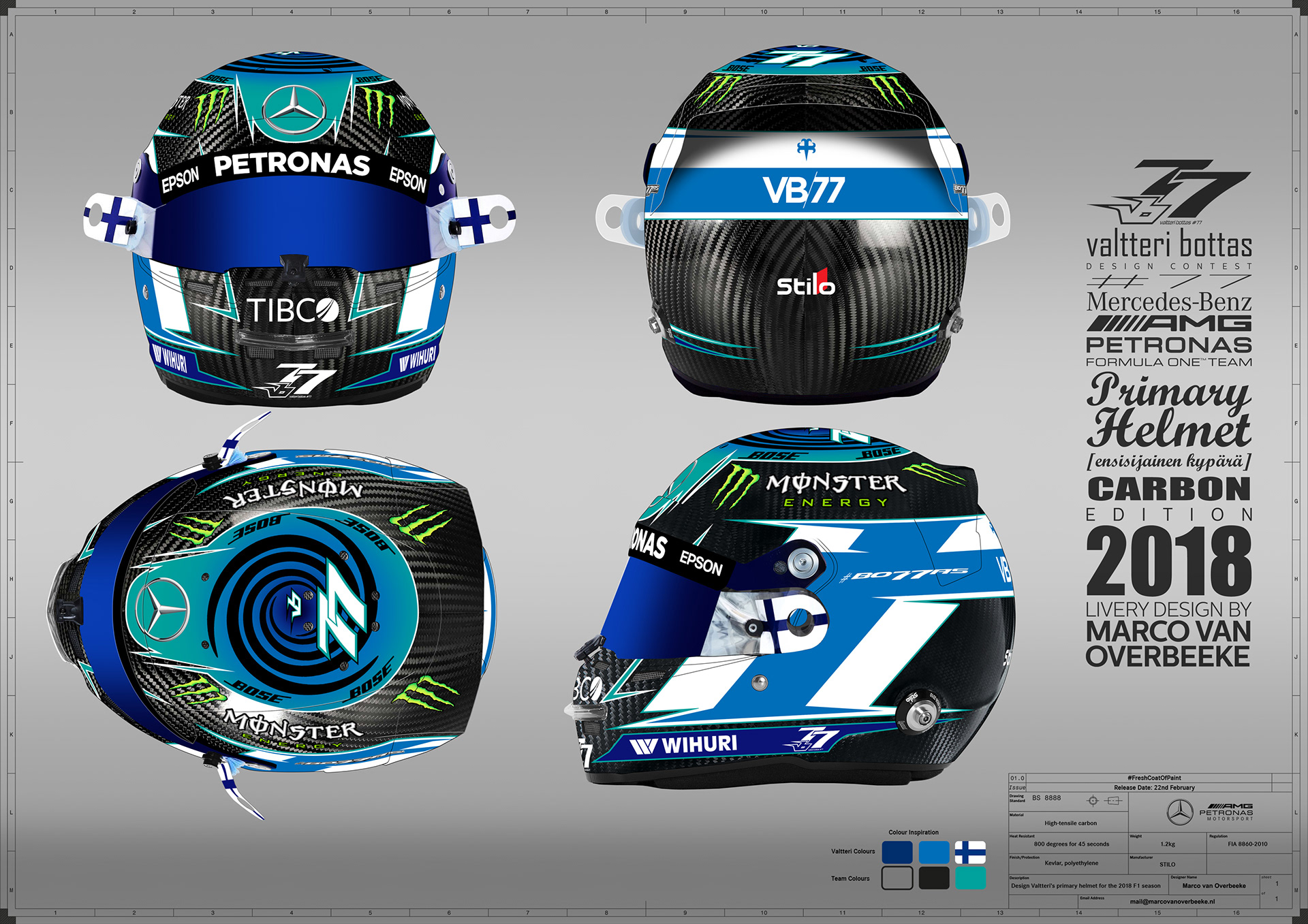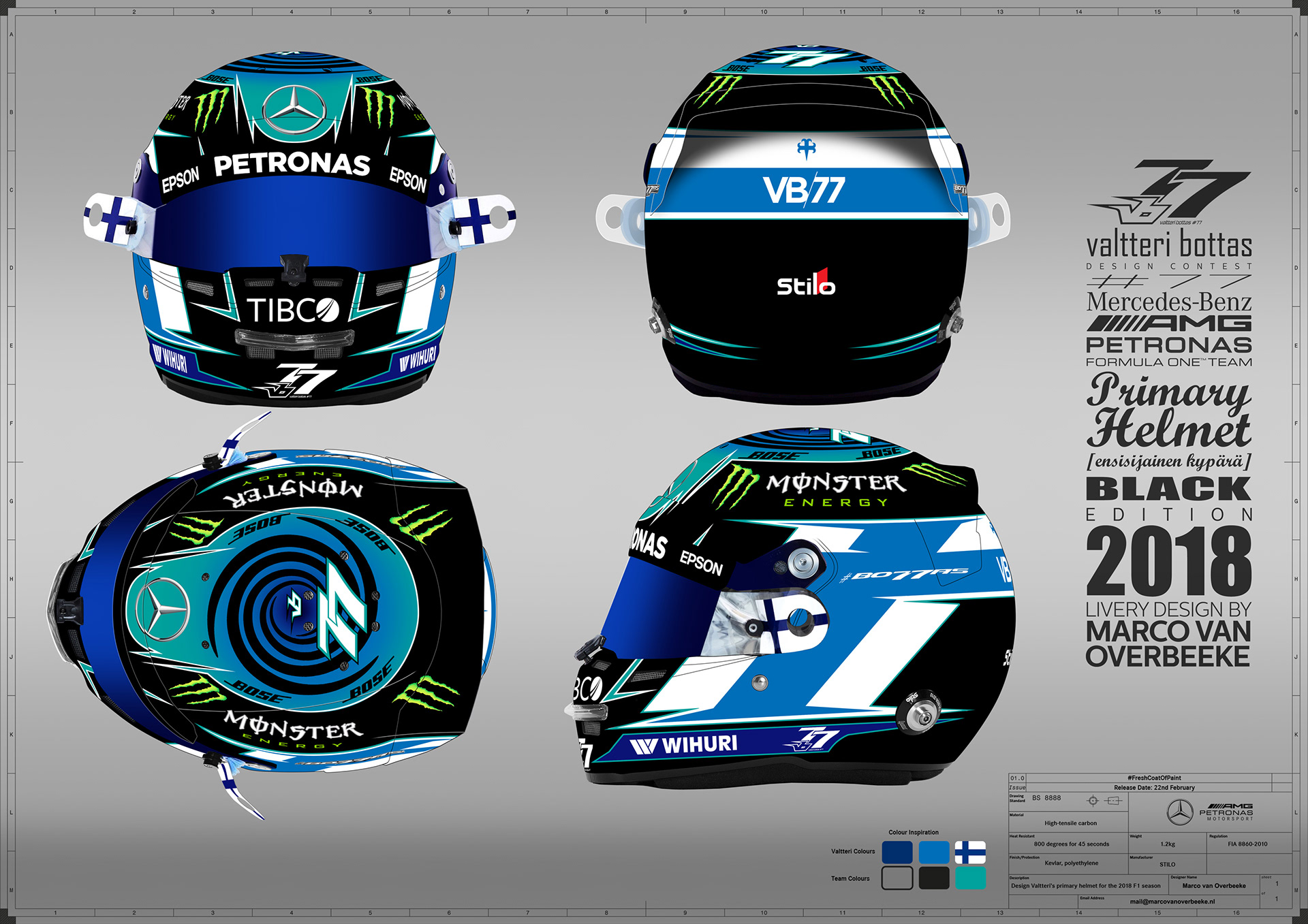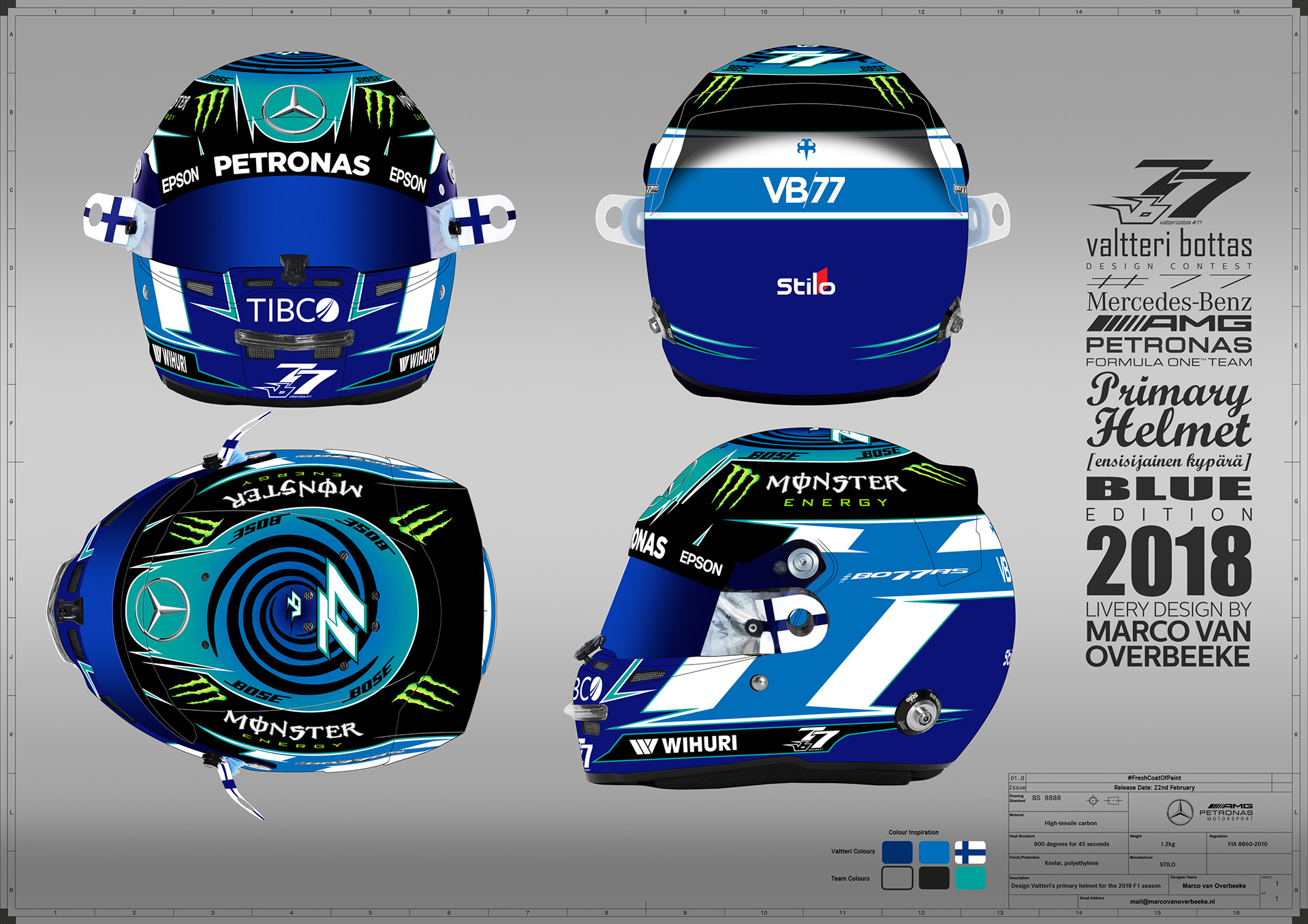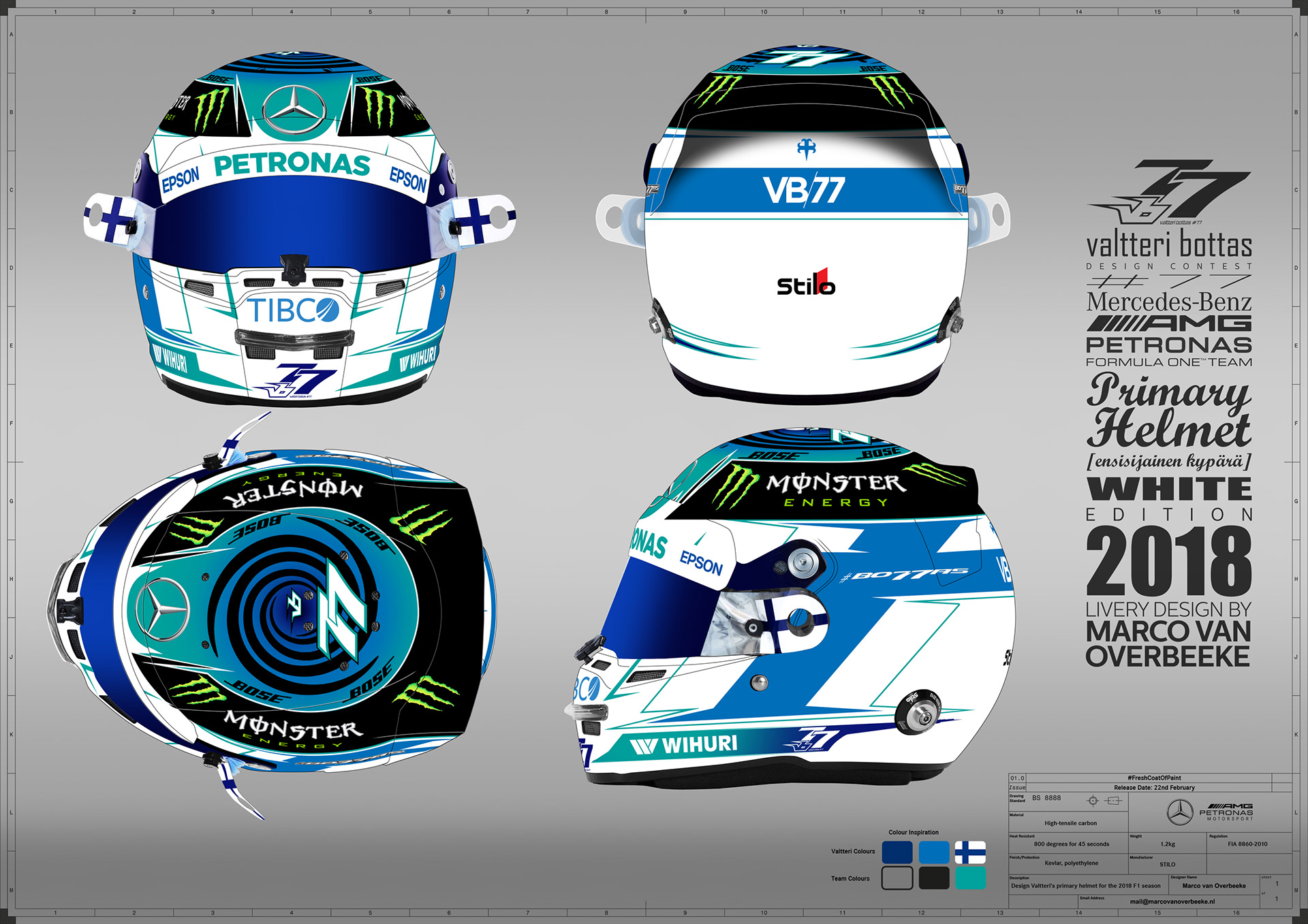 Below are some of my early sketches and rough ideas with several retro, Finnish and Petronas themes.