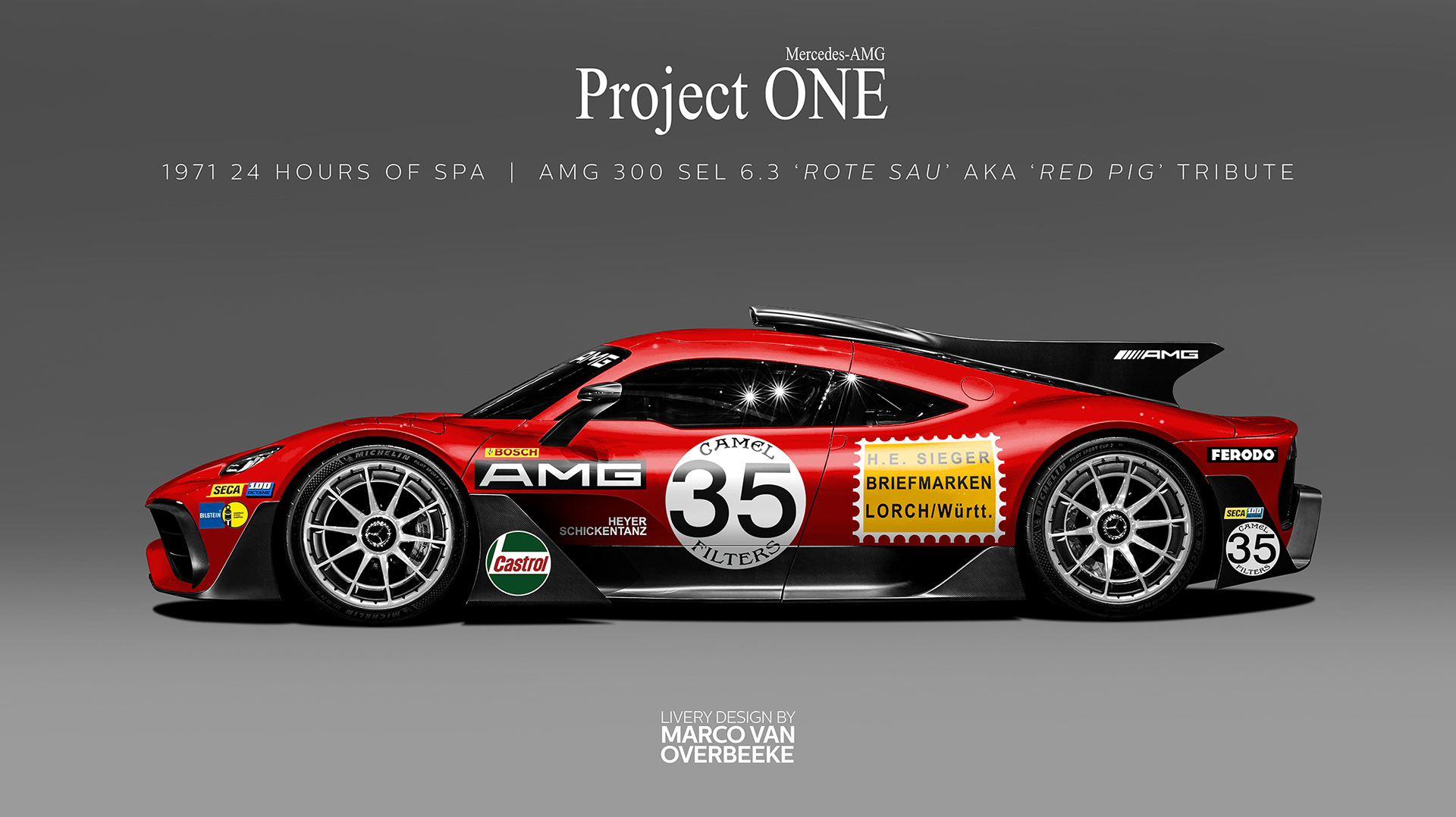 A tribute livery to the famous AMG '

Red Pig

' (German:

Rote Sau

) a special version of the Mercedes-Benz 300 SEL 6.3, tuned to 6834 cc and 420 hp, that finished 2nd in the 1971 24 Hours of Spa. AMG was then a small local tuning company and built this red beast and now you could say it's the spiritual ancestor of the Mercedes-AMG Project ONE.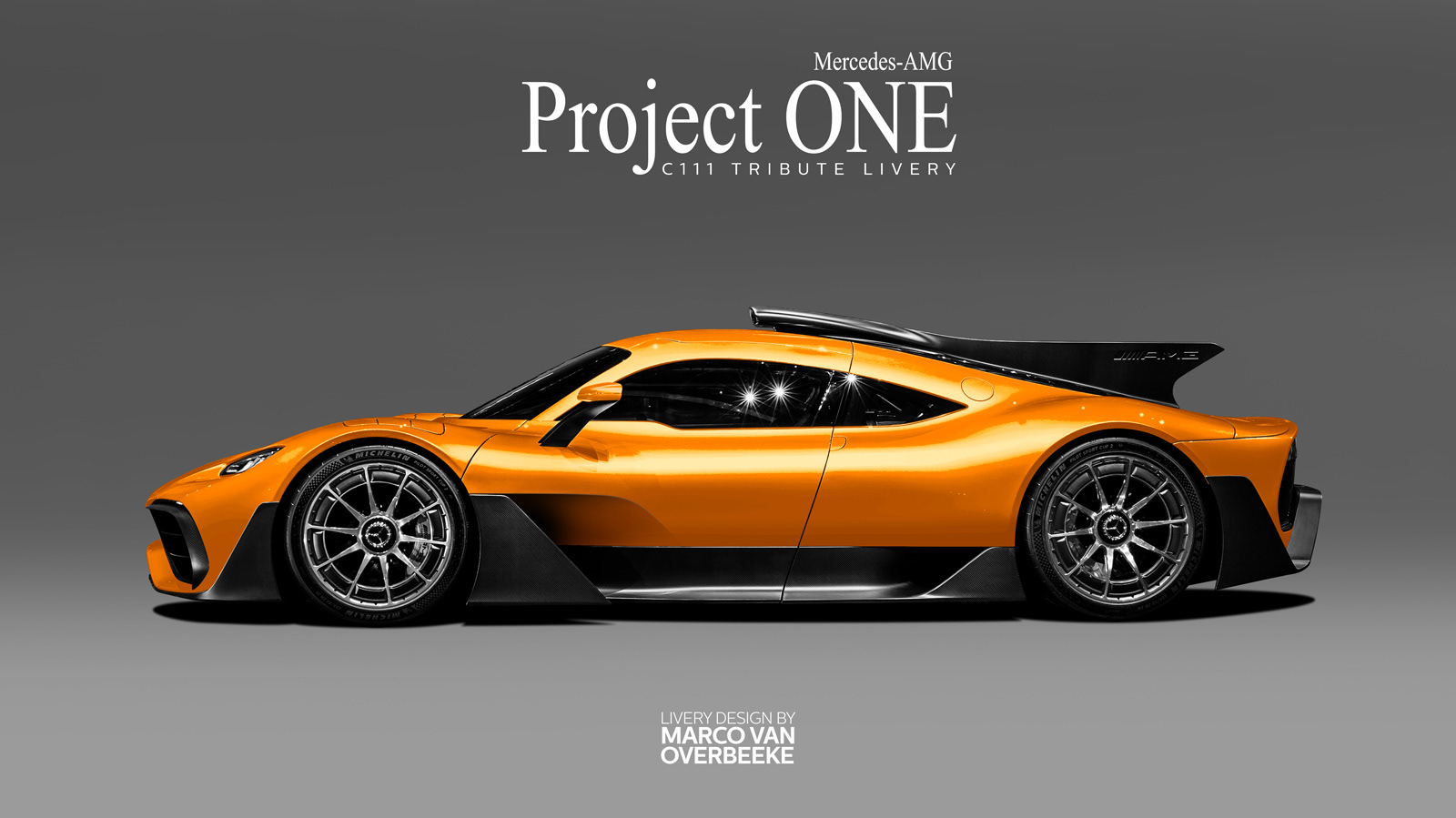 MERCEDES-AMG PROJECT ONE C111 TRIBUTE LIVERY - 
This is my tribute to the epic experimental C111 series. Special features are the bright orange exterior color and the retro interior with the steering wheel in 'wood' colored alcantara and the upholstery of the seats and door panels, resembling the original interior fabric and color scheme.
'The Mercedes-Benz C111 was a series of experimental automobiles produced by Mercedes-Benz in the 1960s and 1970s. The company was experimenting with new engine technologies, including Wankel engines, diesel engines, and turbochargers, and used the basic C111 platform as a testbed. Other experimental features included multi-link rear suspension, gull wing doors and a luxurious interior with leather trim and air conditioning.' 

(

wikipedia

)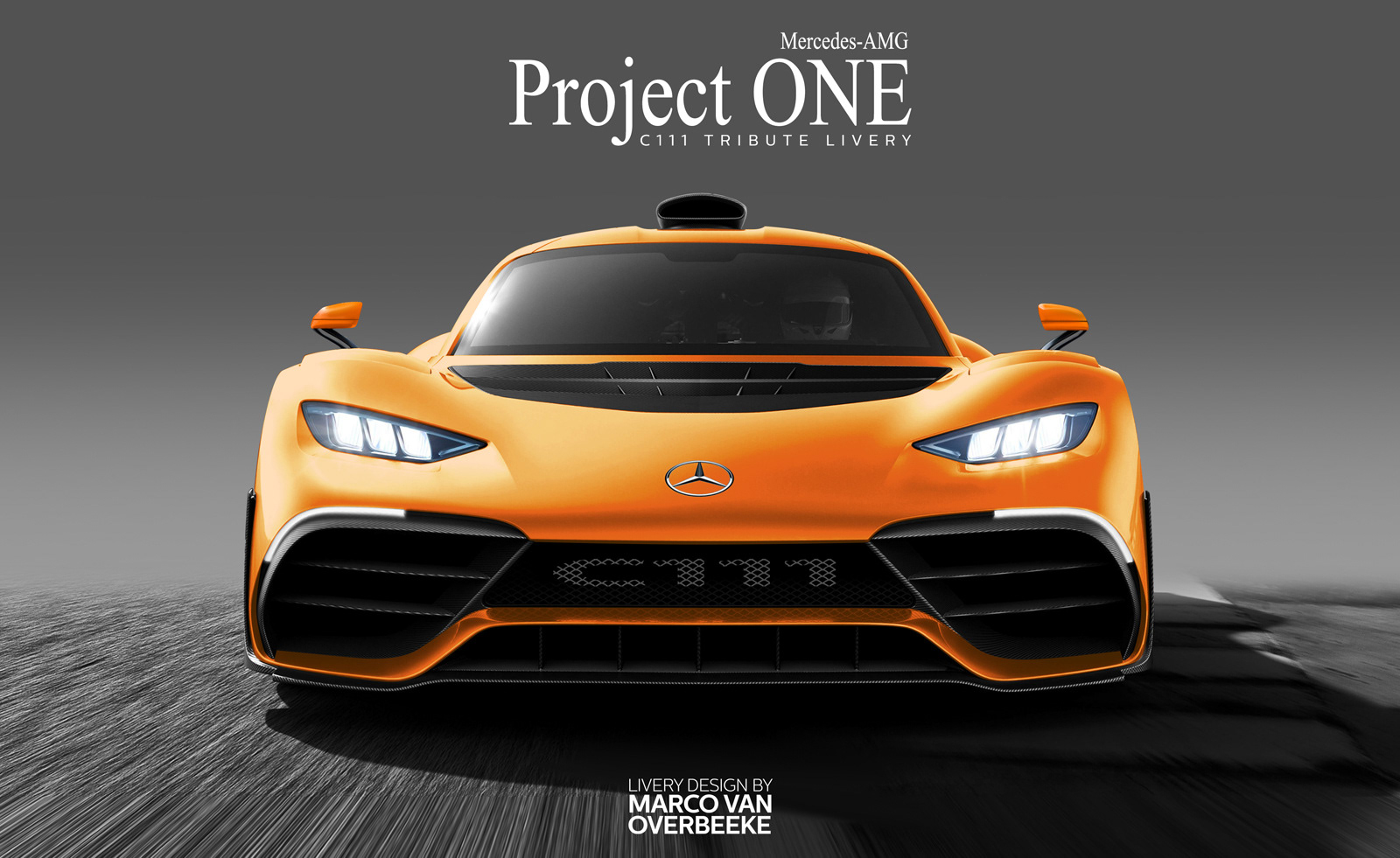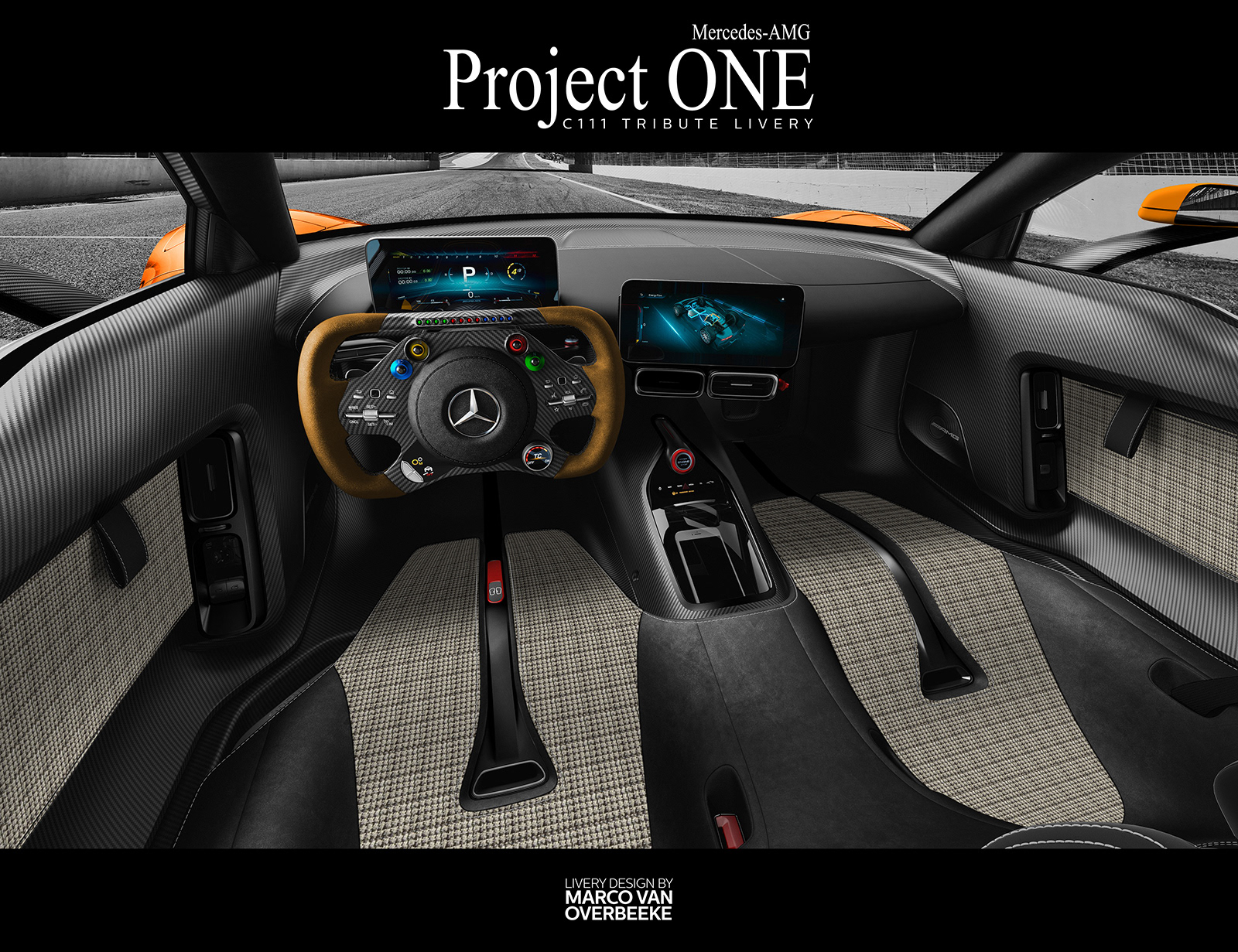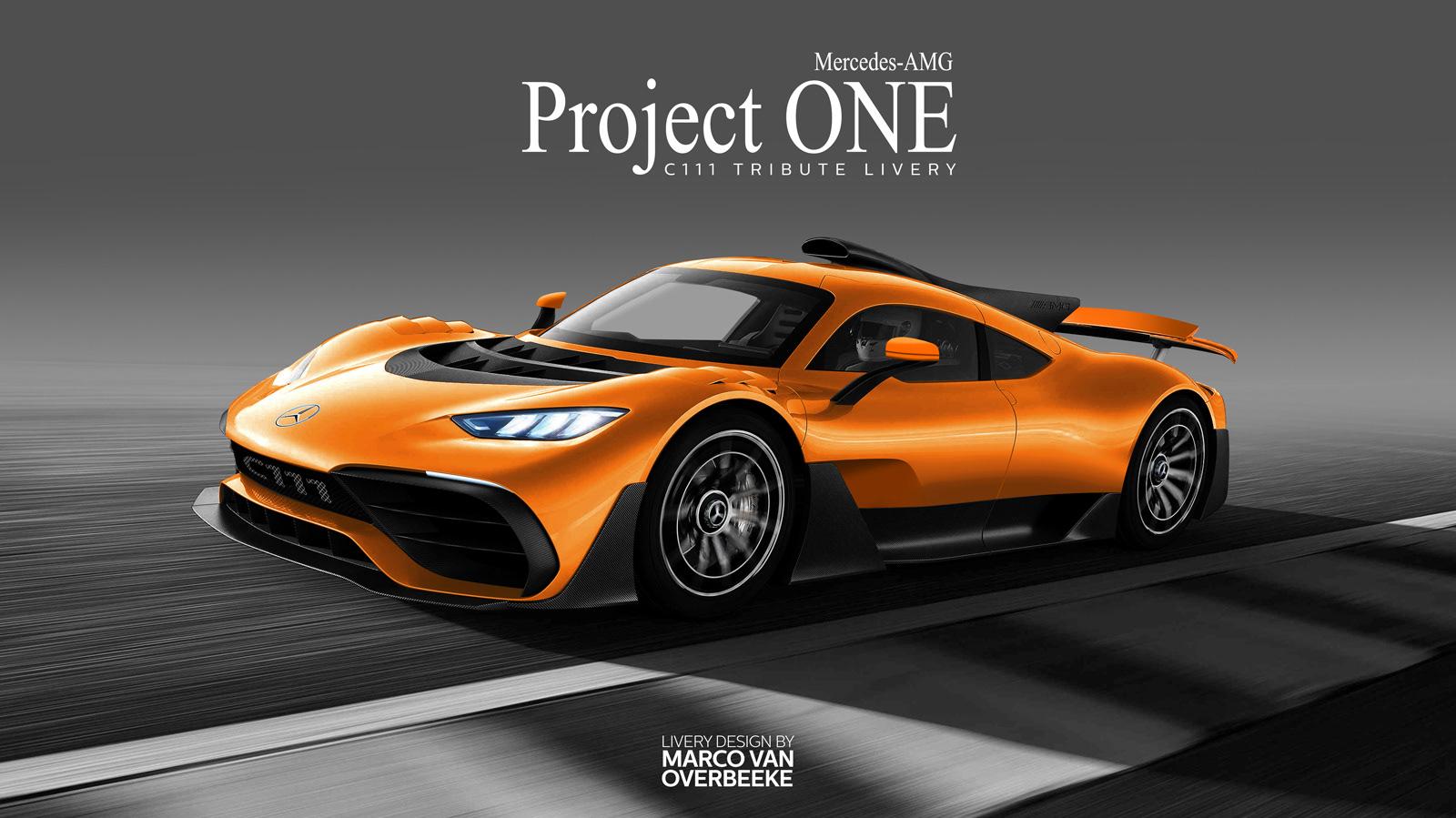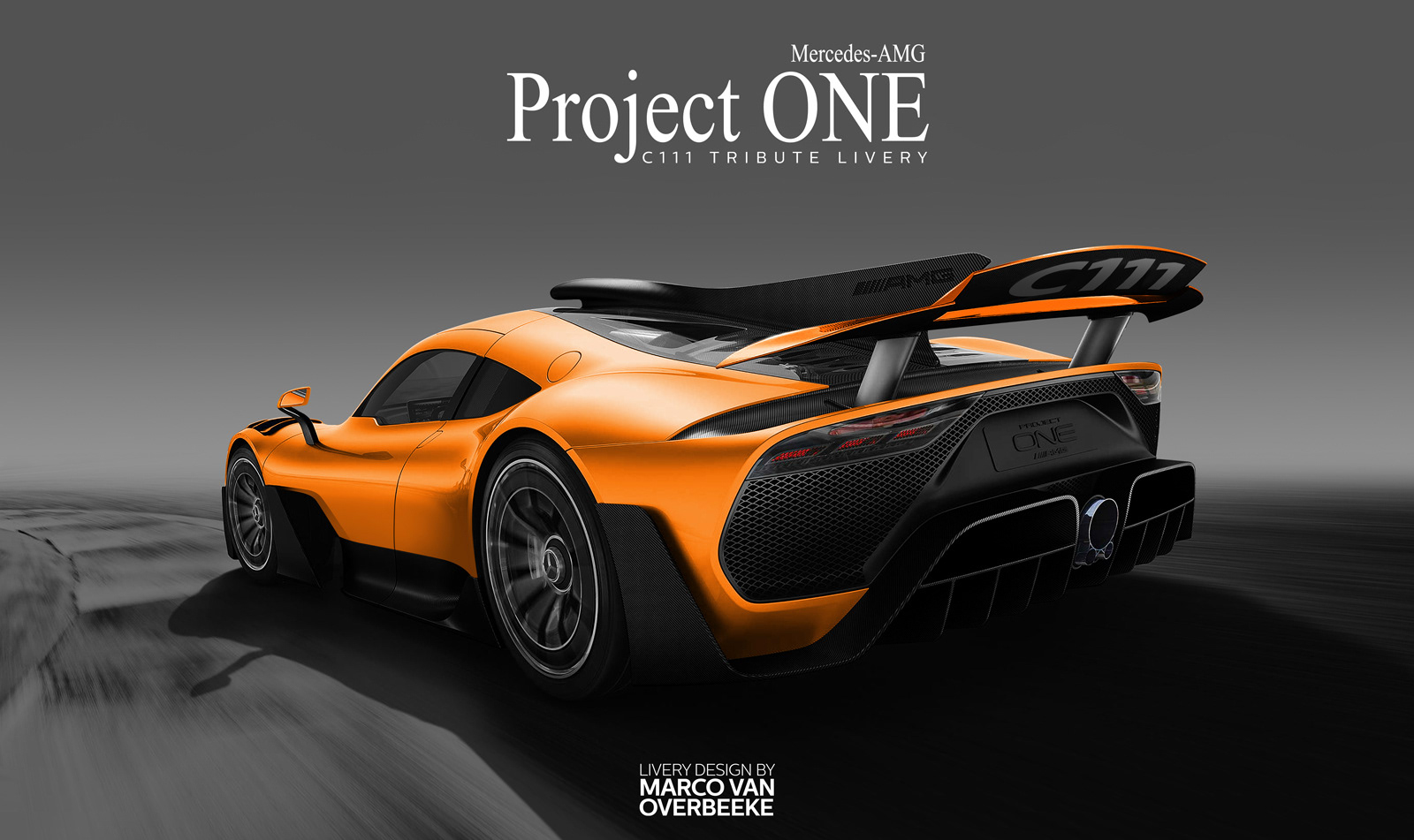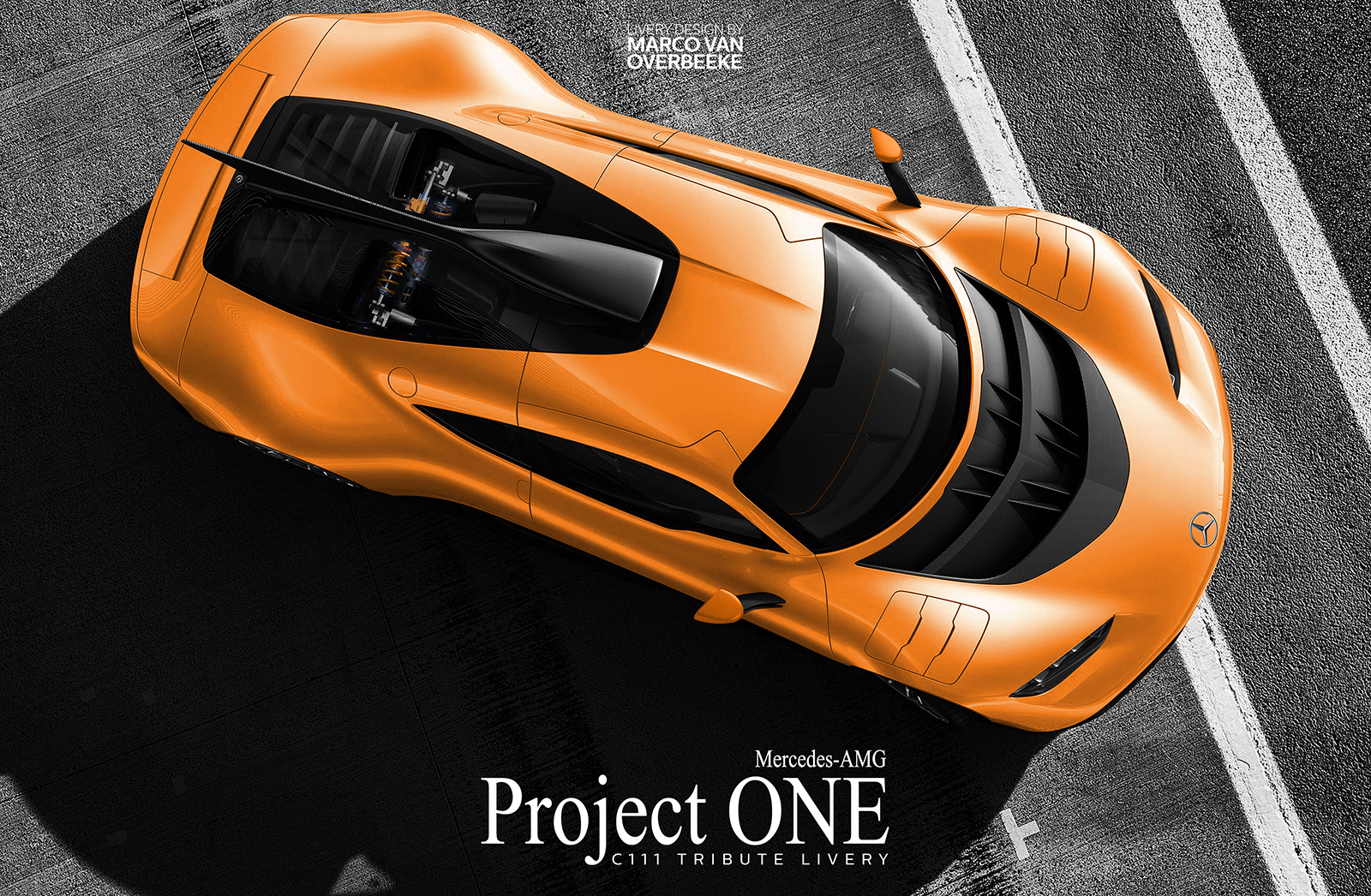 Below: Exploring what else you can do with a Project ONE livery spec: