2017 Ford GT Custom Liveries
I have created several custom livery designs for 2017 Ford GT owners.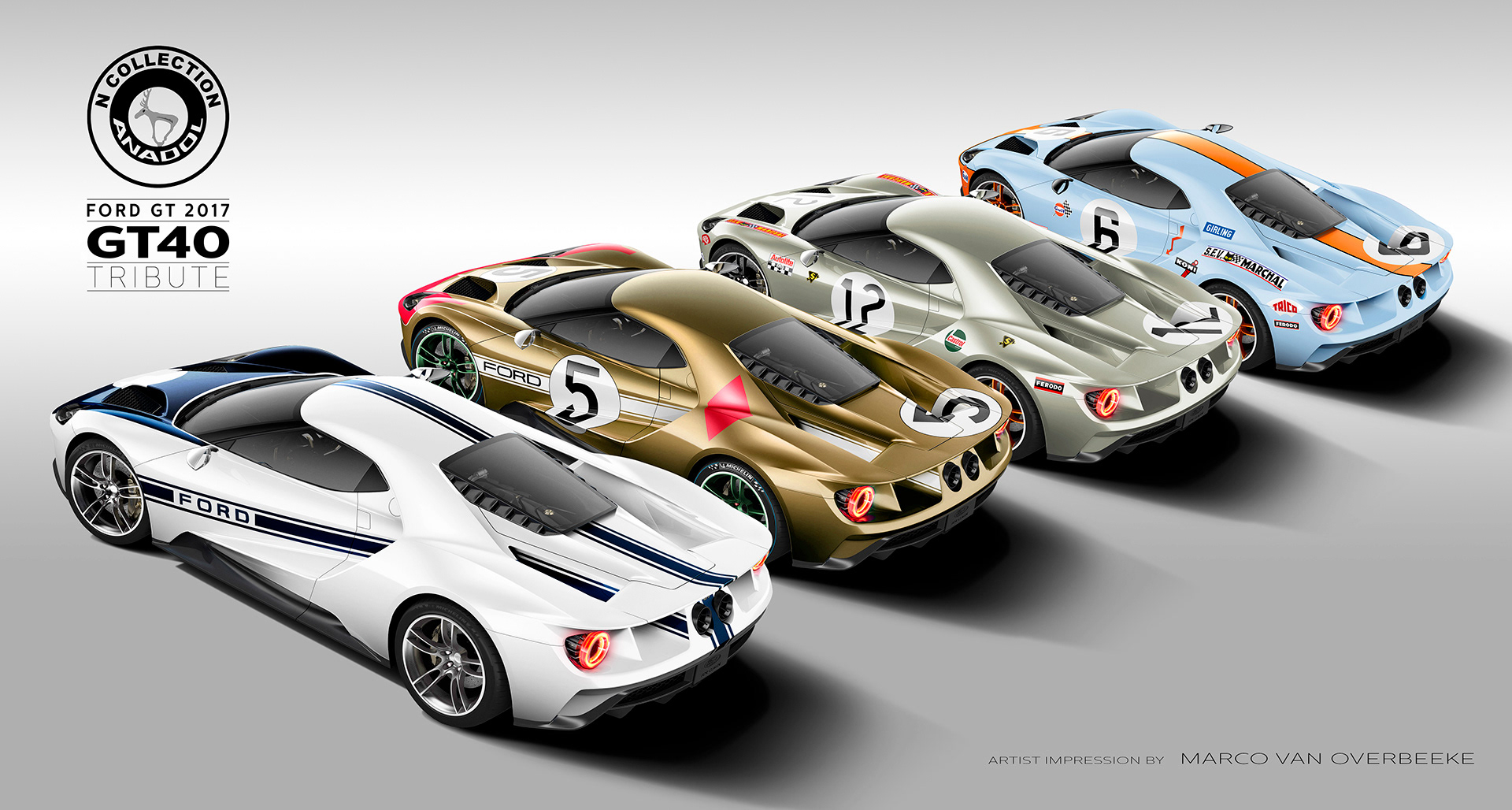 Project 1   |   Claude Nahum Collection
After I published my GT40 livery tribute project, I was contacted by Claude Nahum, a known car collector and driver, owning four GT40's: P1016 (original), P1078 (original), P1075 (replica) and GT101 (unique replica of very first prototype). Since I had already addressed two of his GT40's in the tribute project, he commissioned me to make the remaining two, GT101 and P1078.
He also invited me to visit 24h Le Mans 2015. I had a fantastic weekend enjoying the race, meeting up with Claude Nahum and seeing/hearing GT40's in real life for the first time. Not only were his cars at the Ferrari/Ford exhibition, he also raced his P1078 in the Classic Le Mans race on Saturday morning, just hours before the start of the actual 24h Le Mans.
That weekend Ford also had their press release of the new GT racer at the Ford Performance Center. I was excited to meet with Chris Svensson, Moray Callum and Craig Metros from the GT Design Team and show them this tribute project.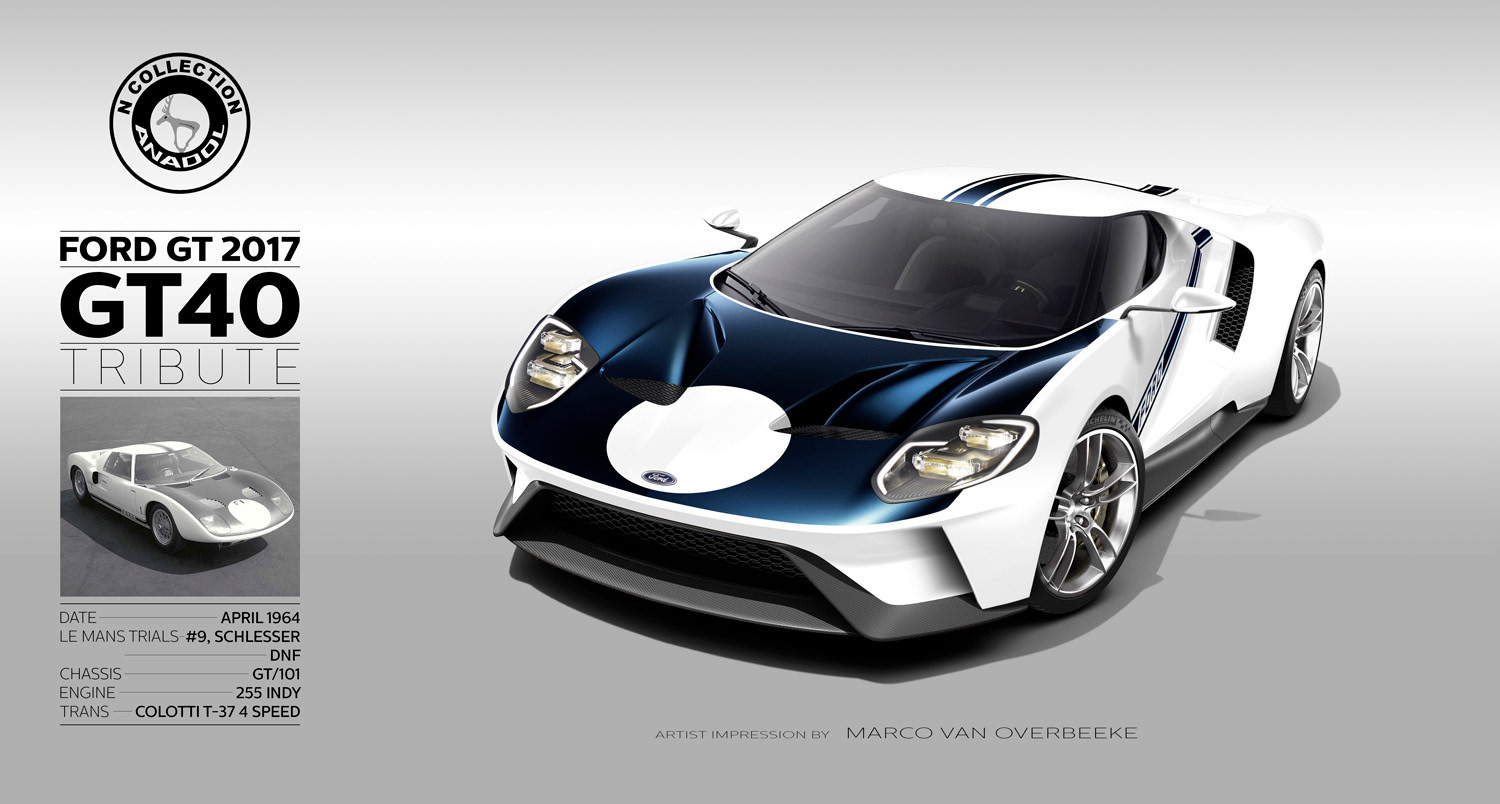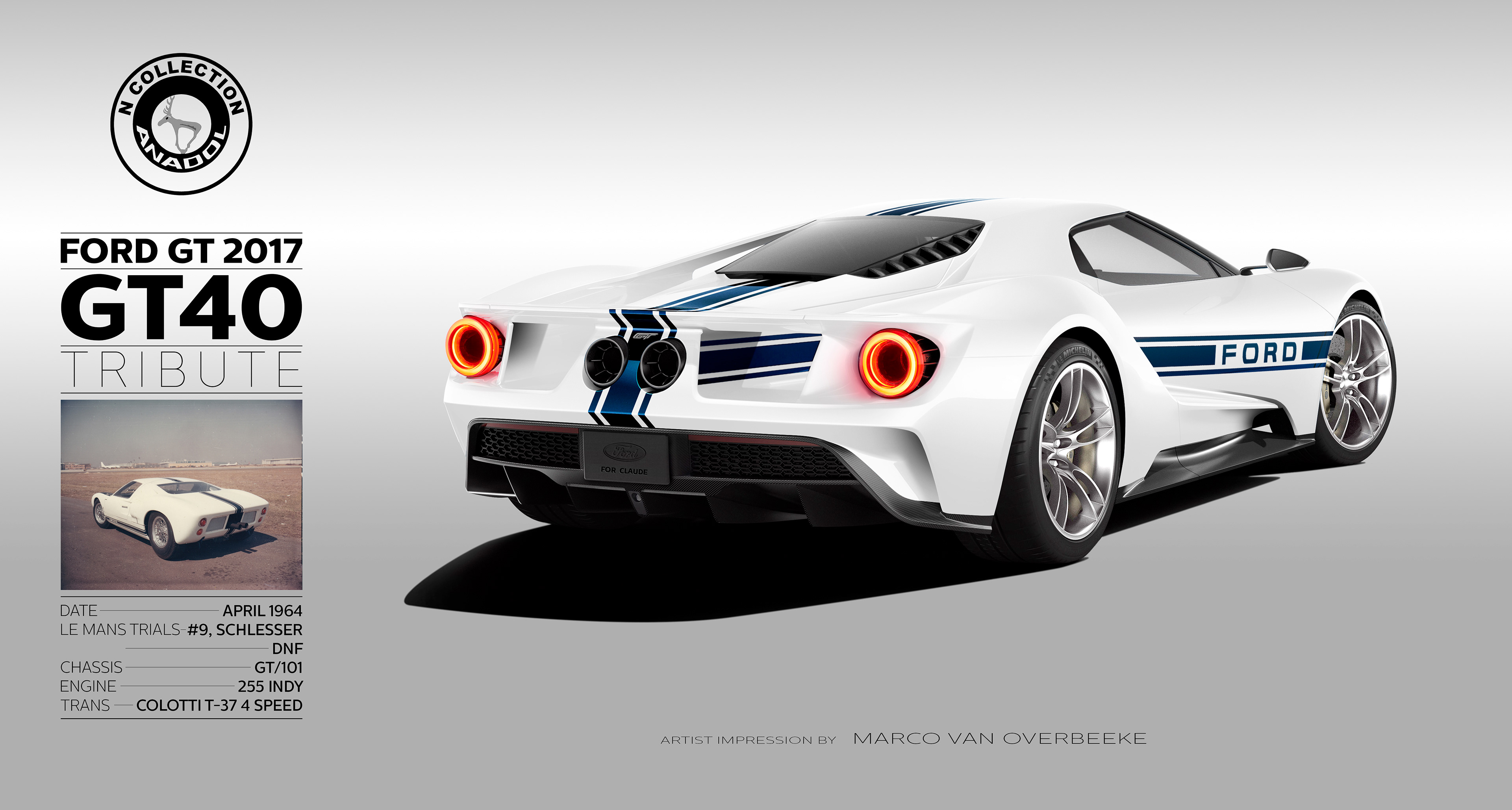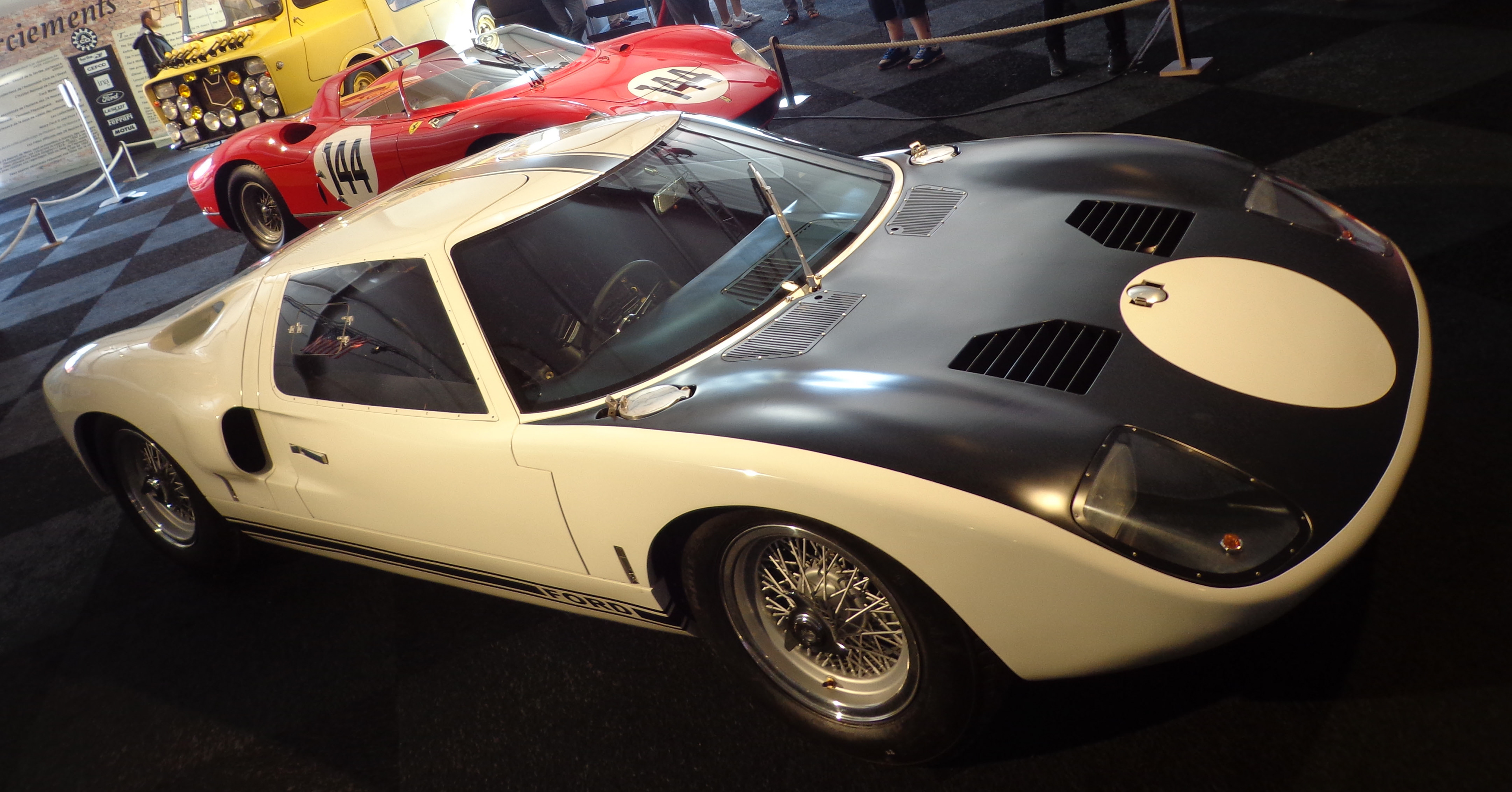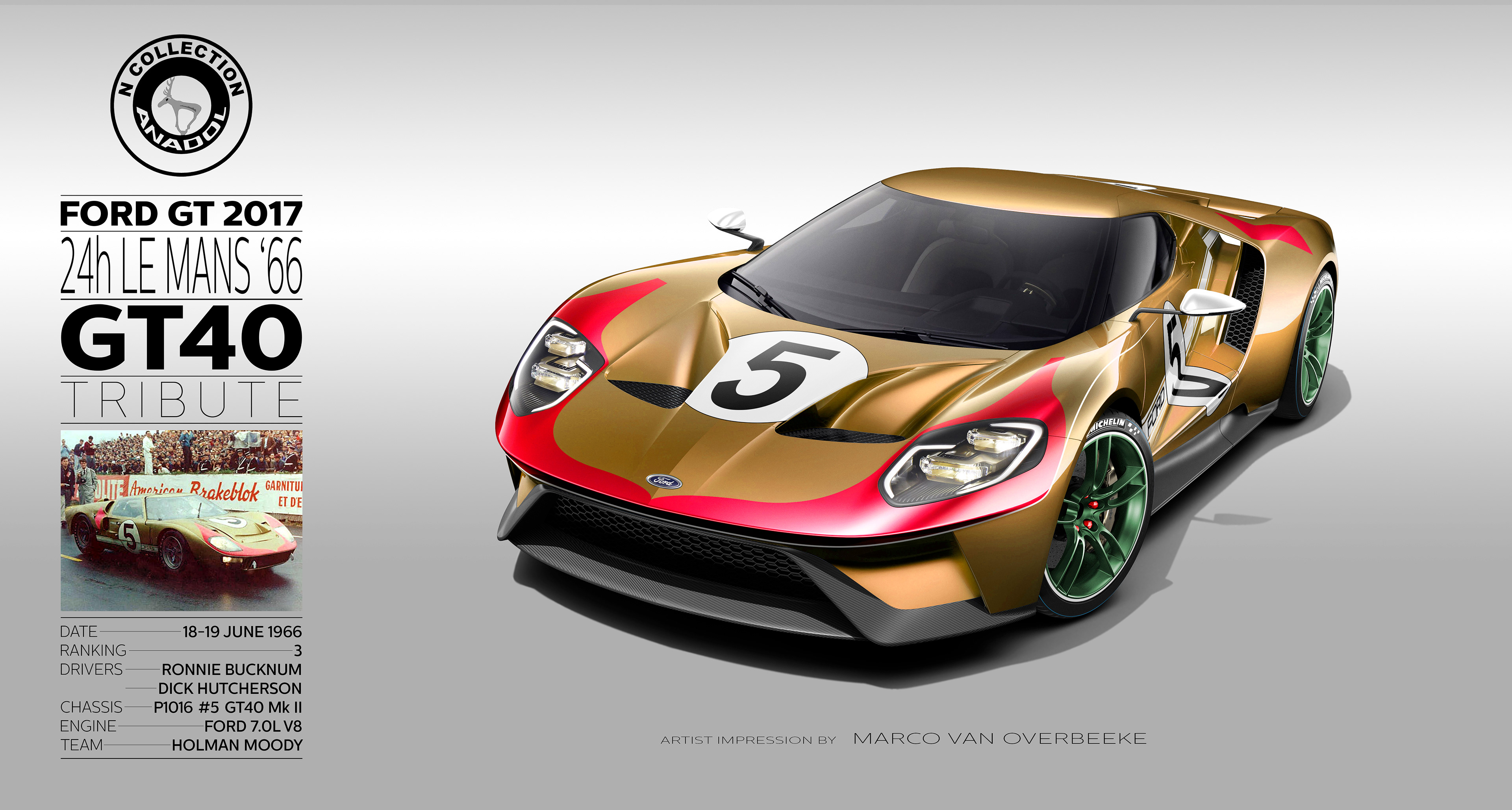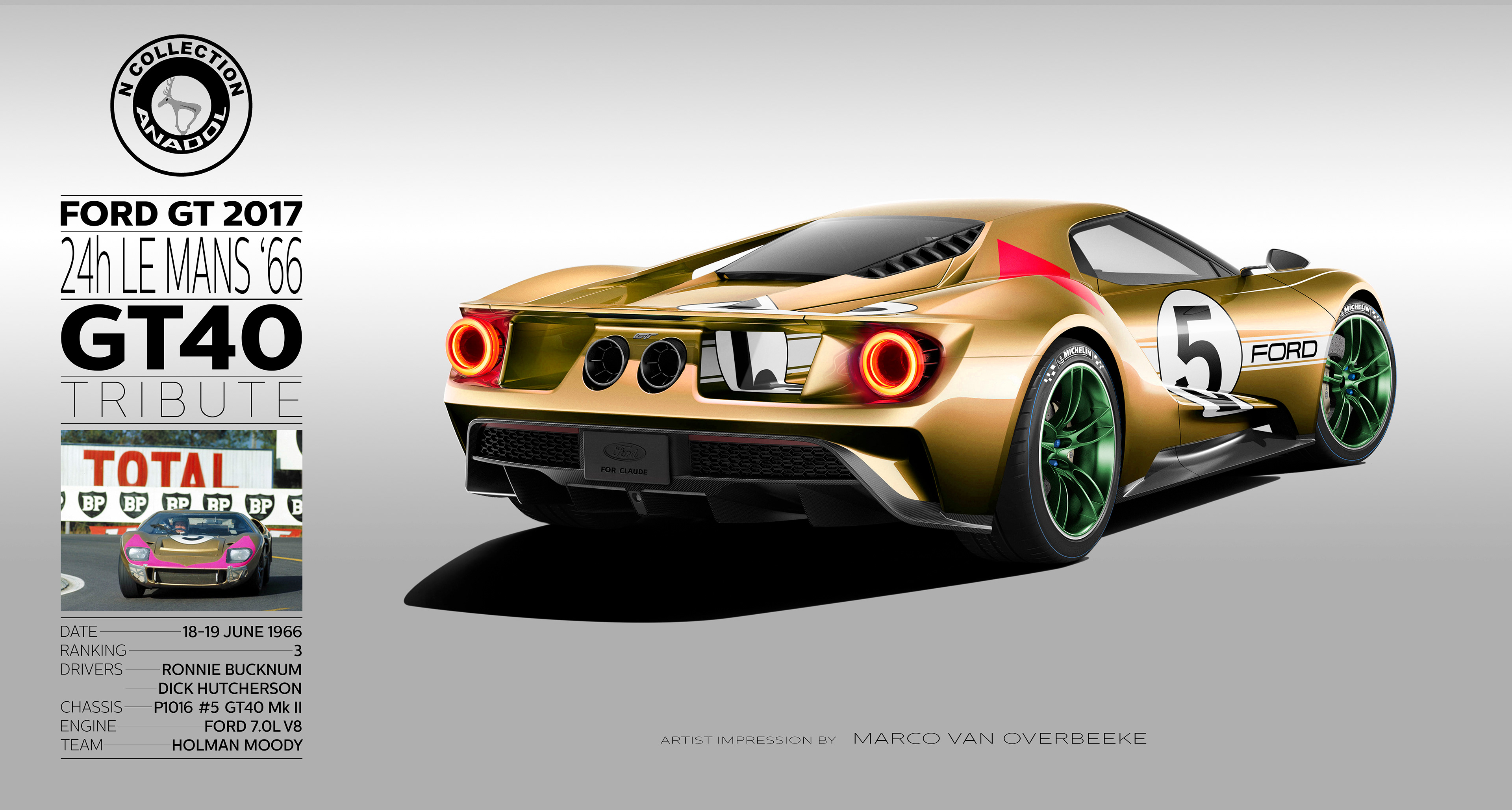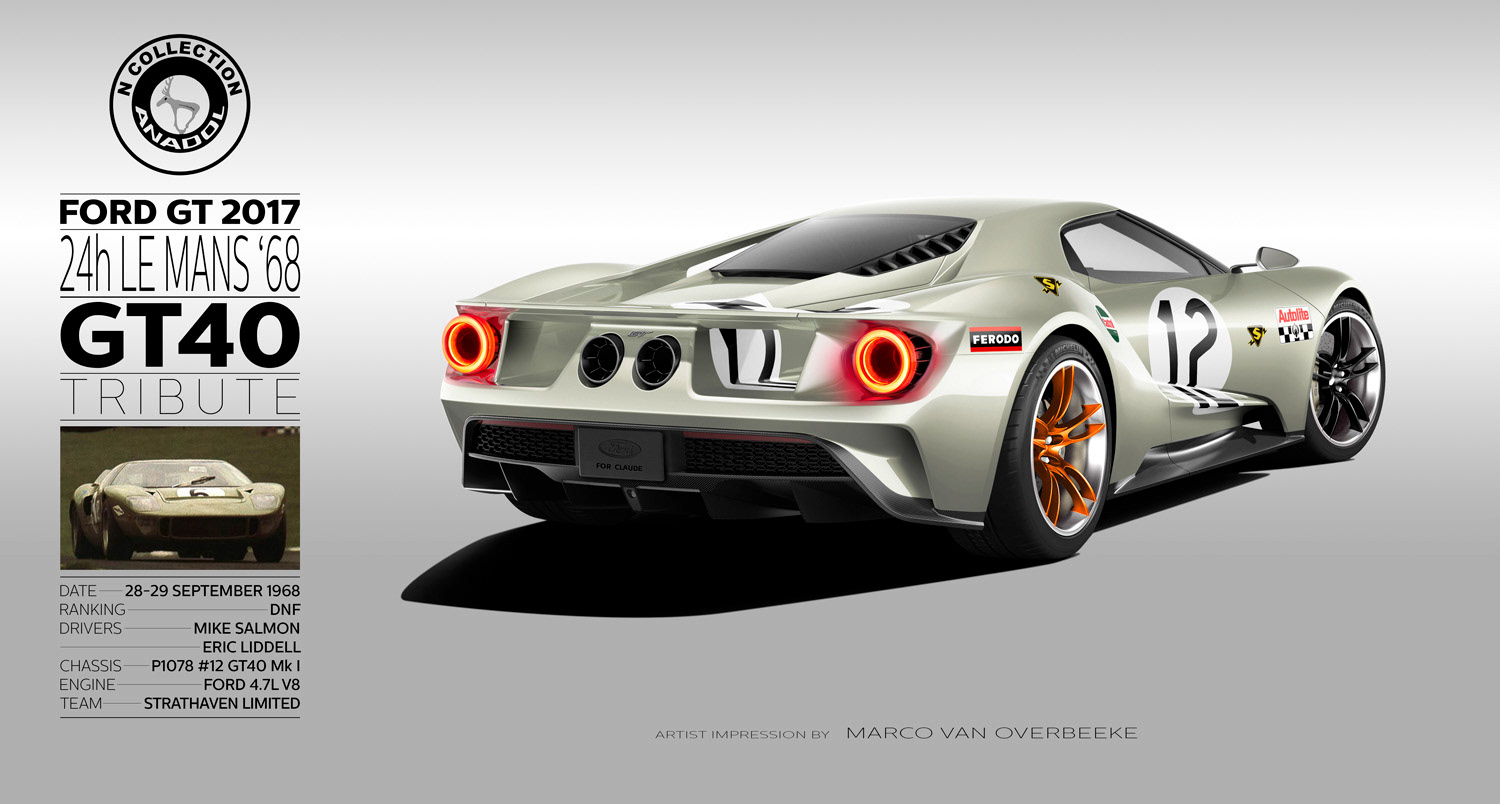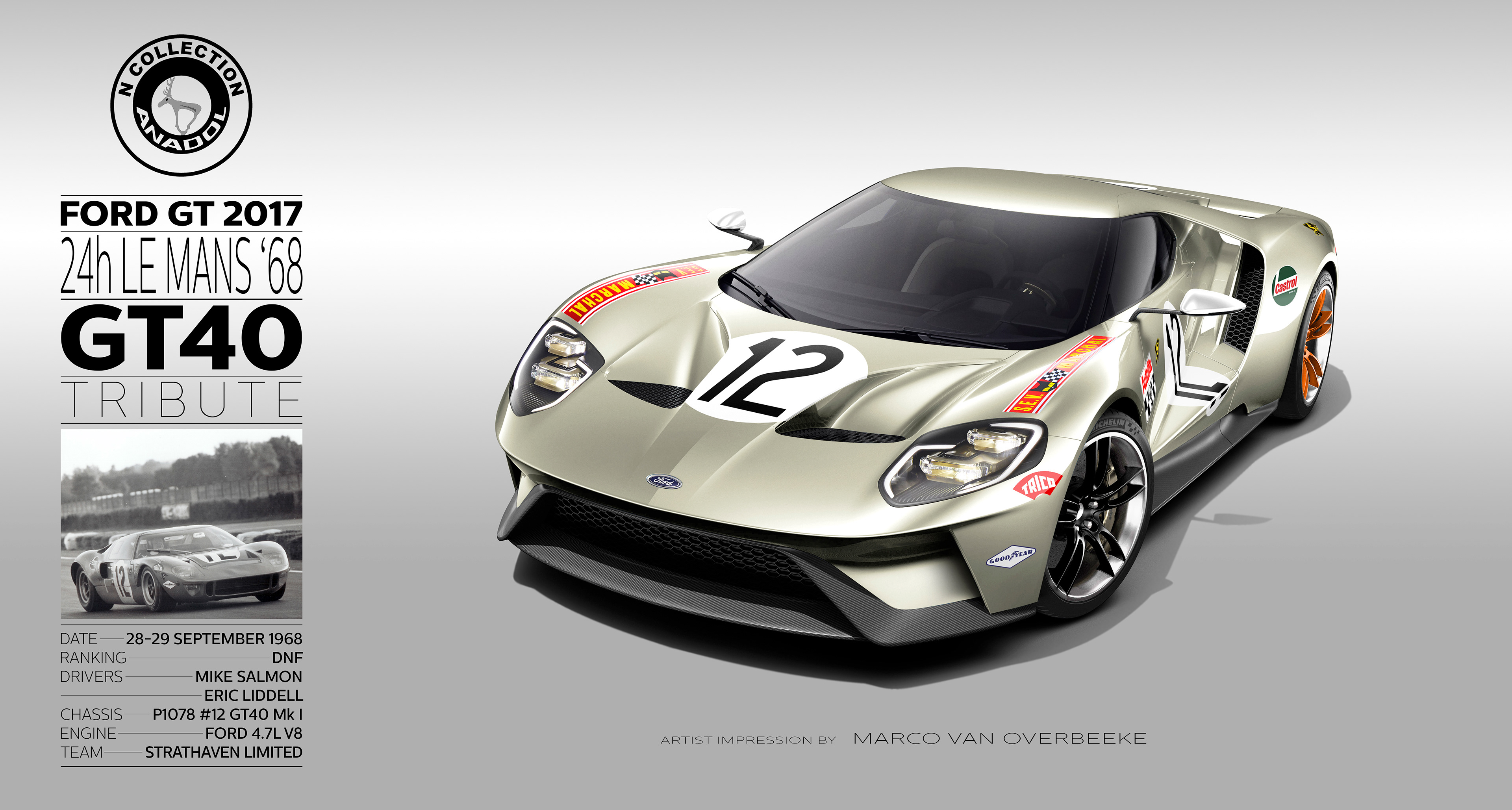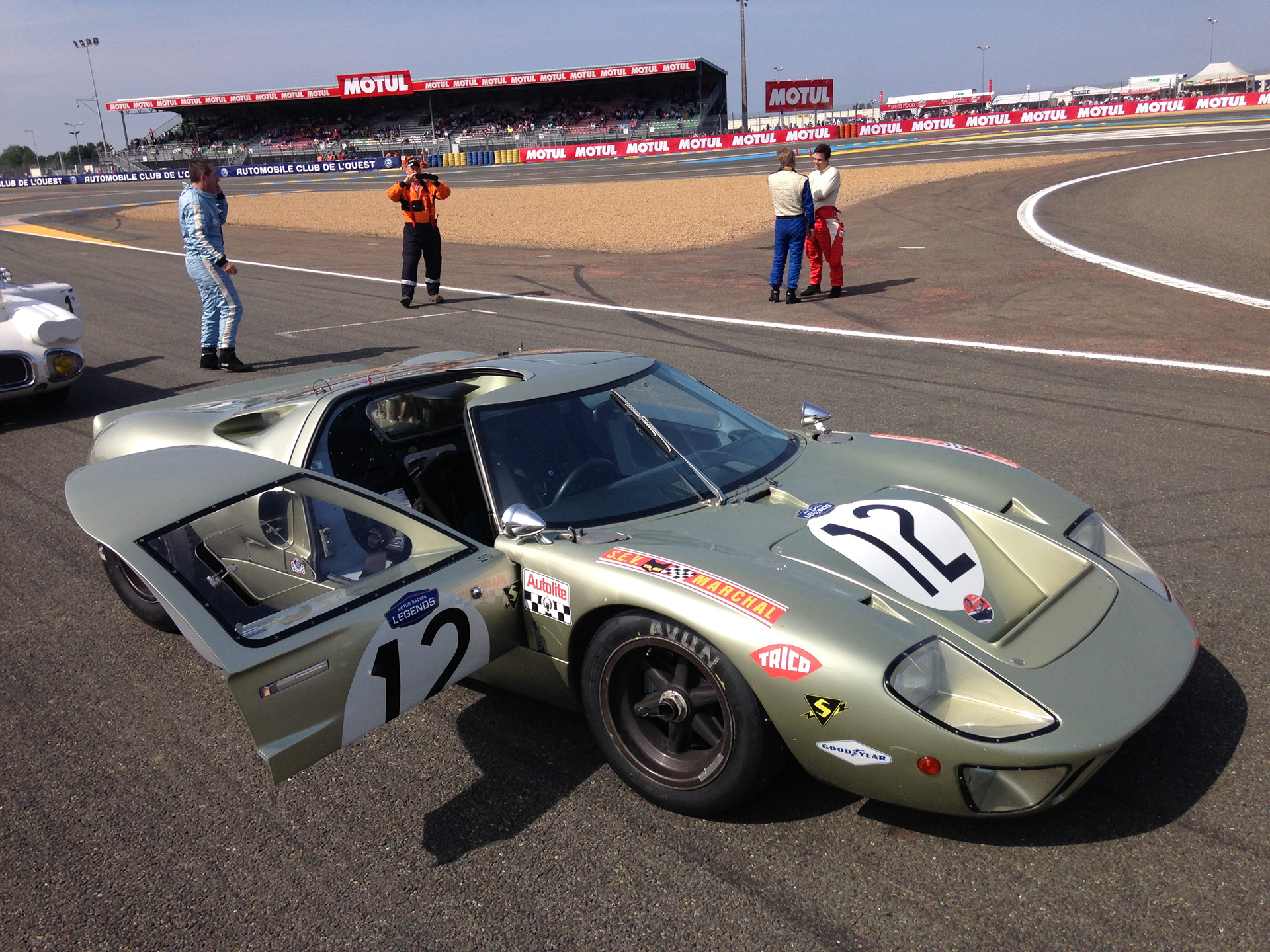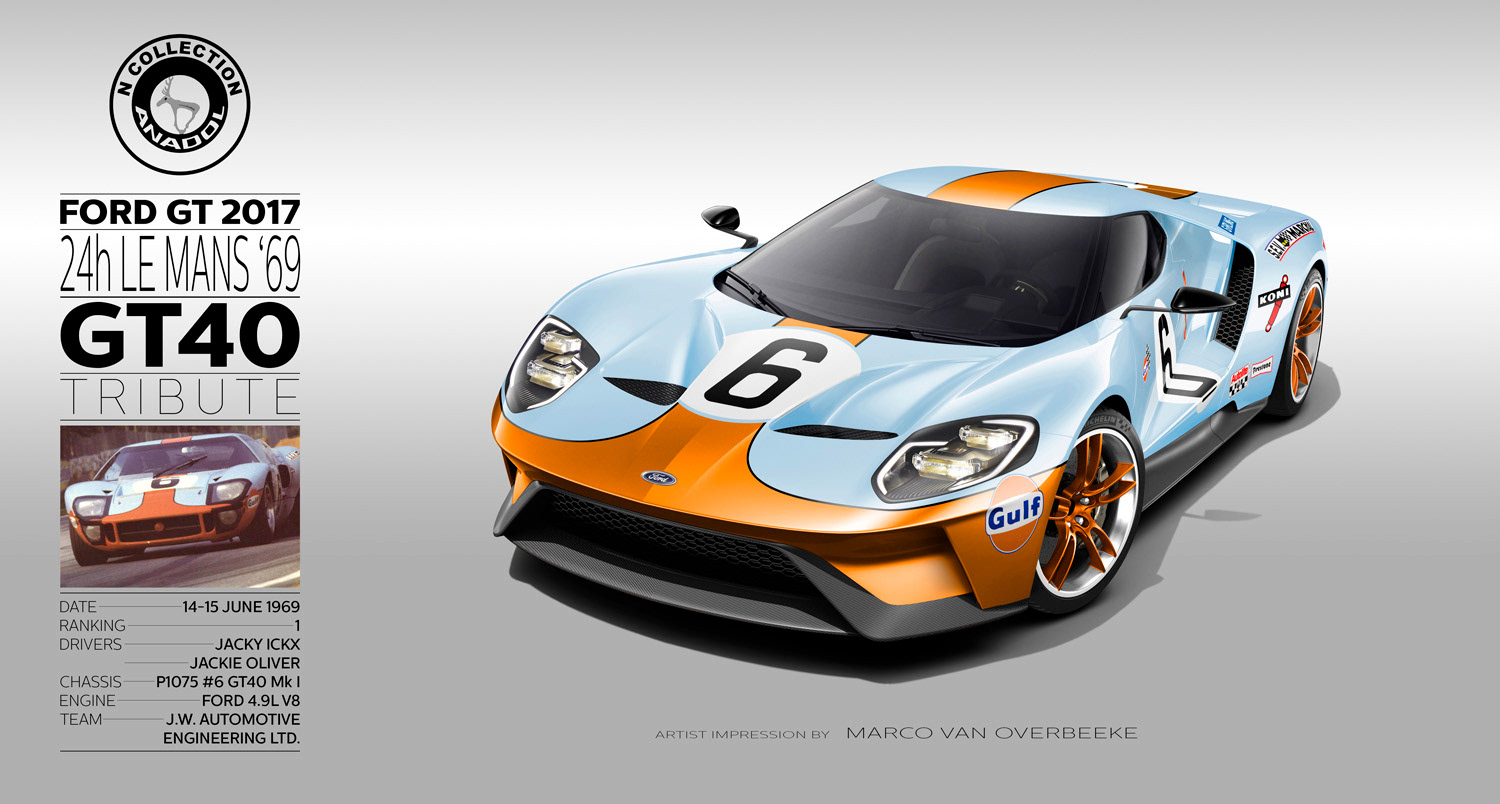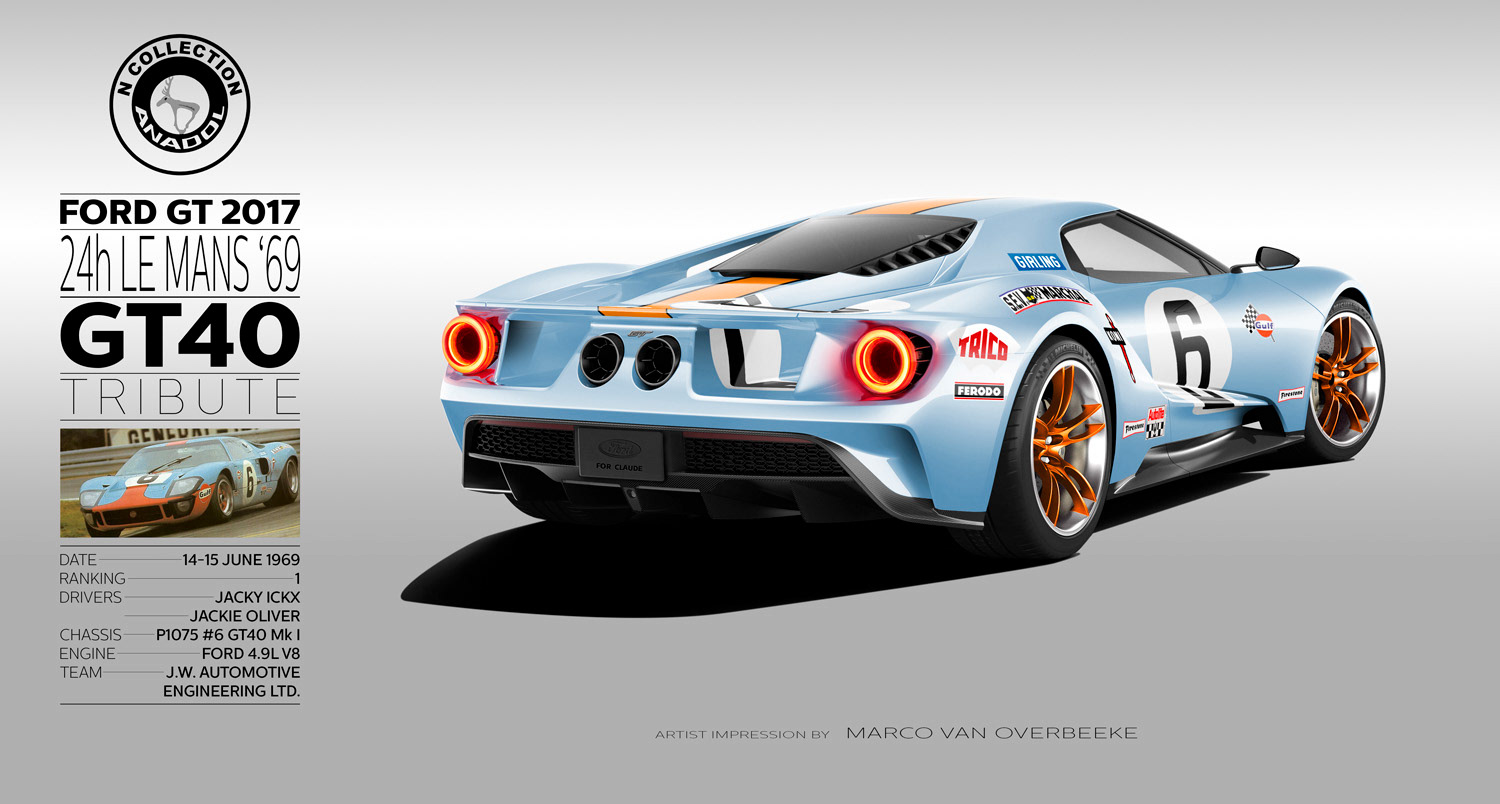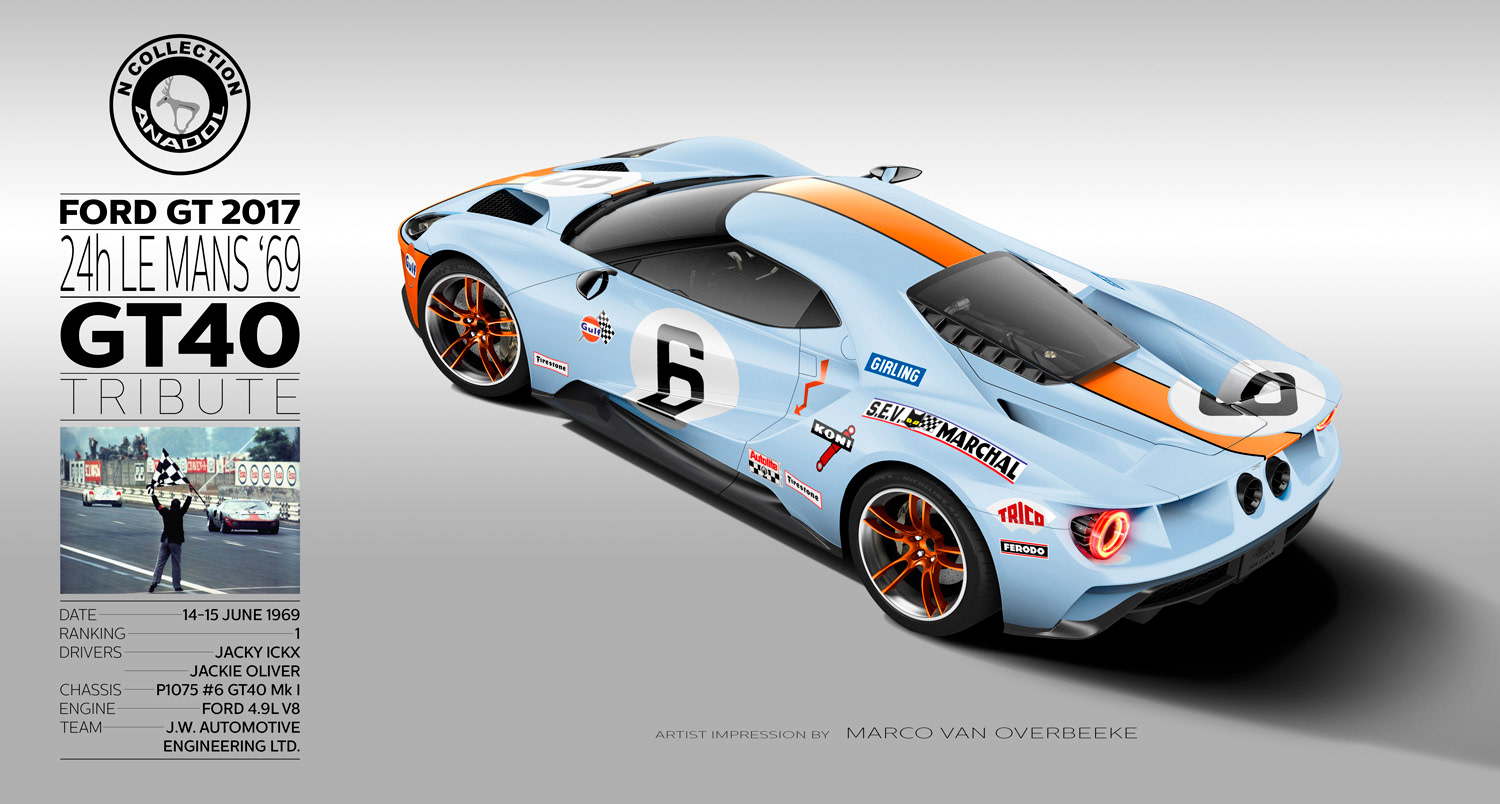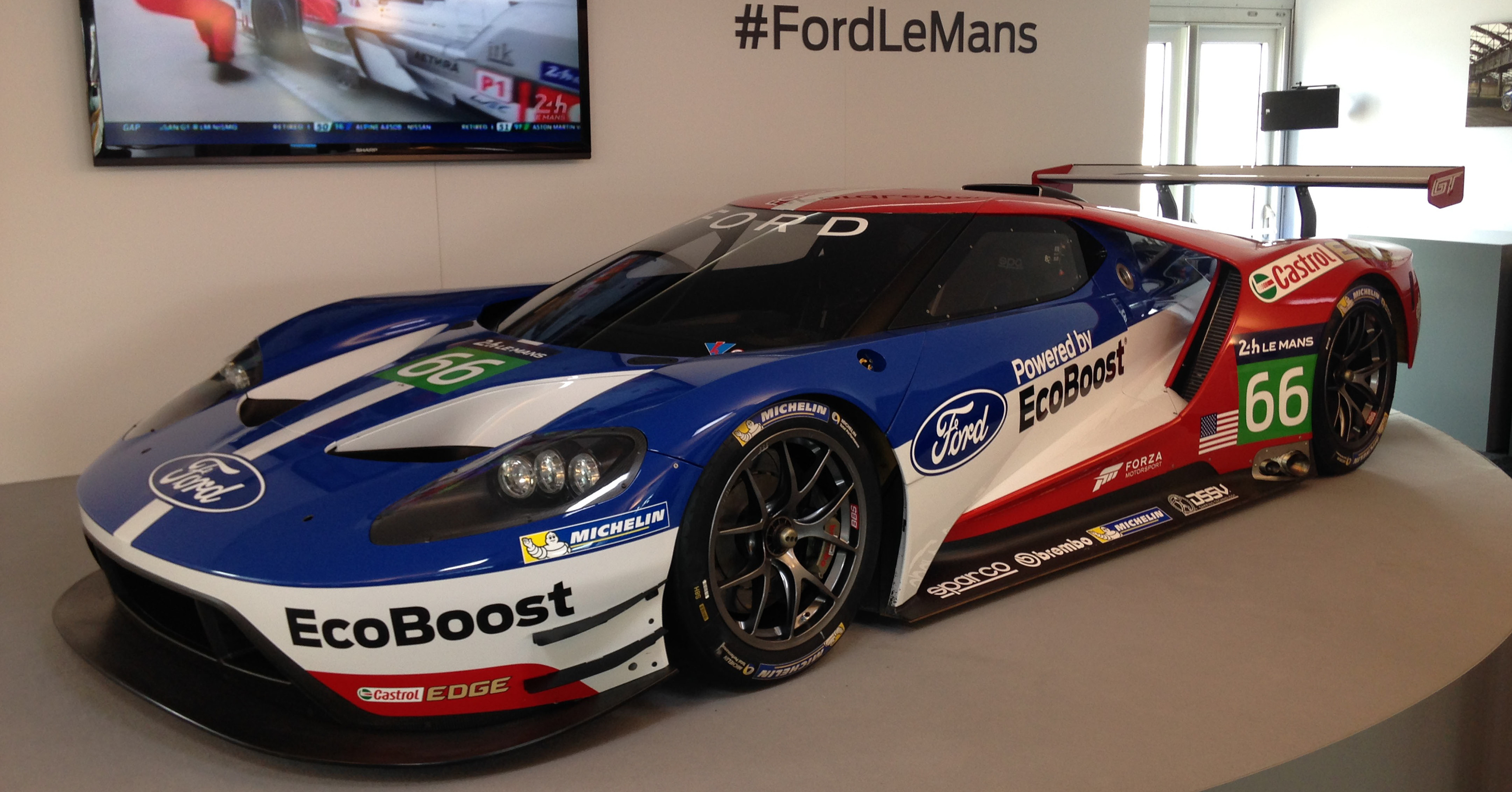 Project 2   |   P/1041 Livery
Below you see the renderings commissioned by Philip Walker, owner and driver of P/1041.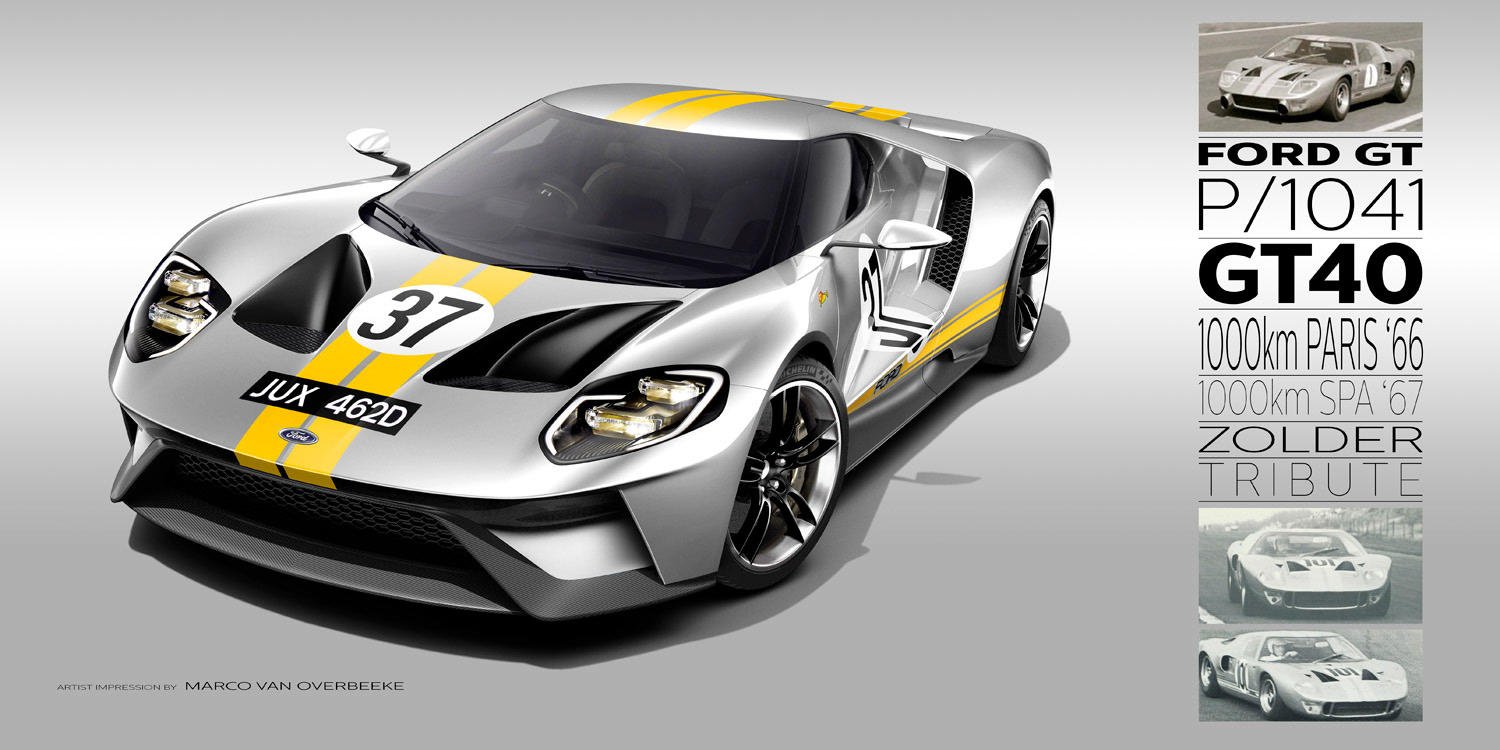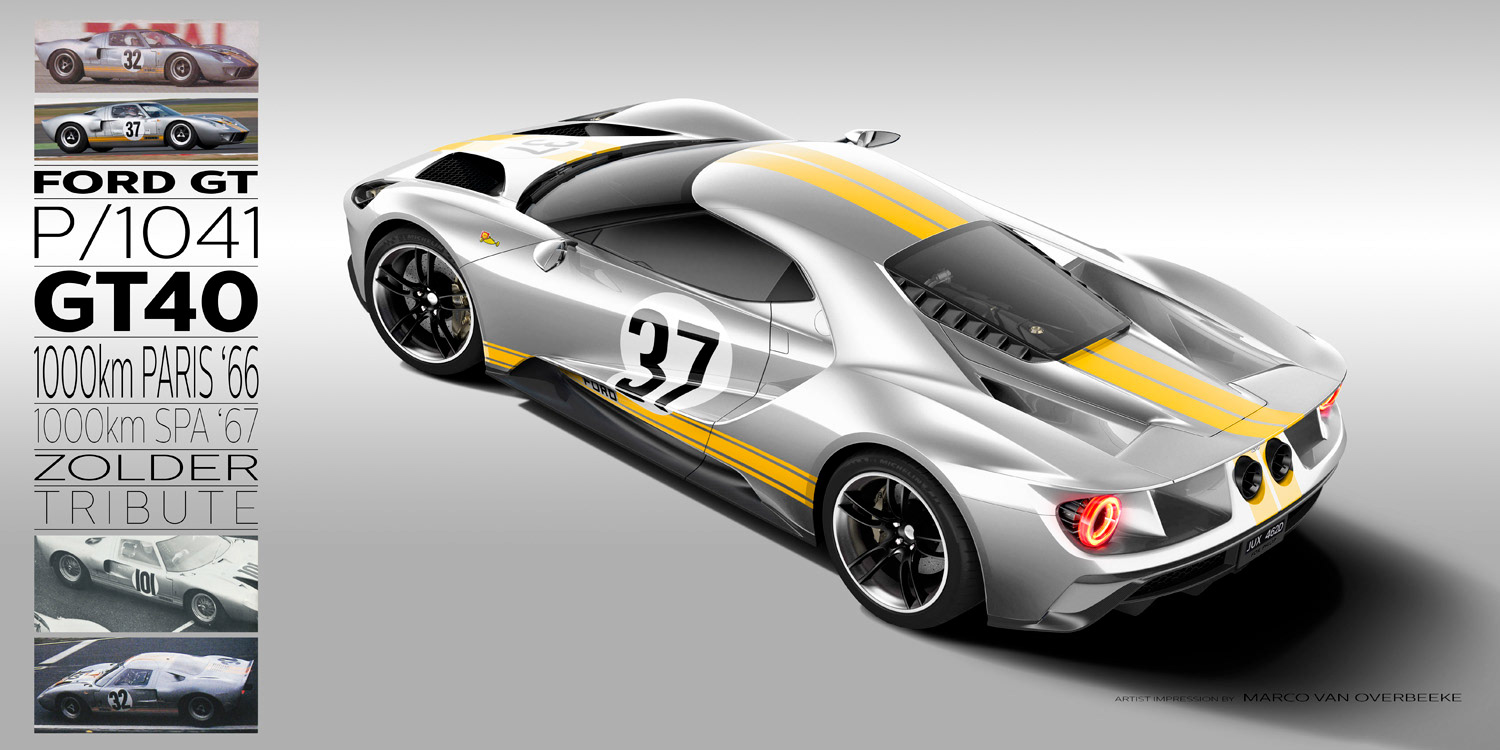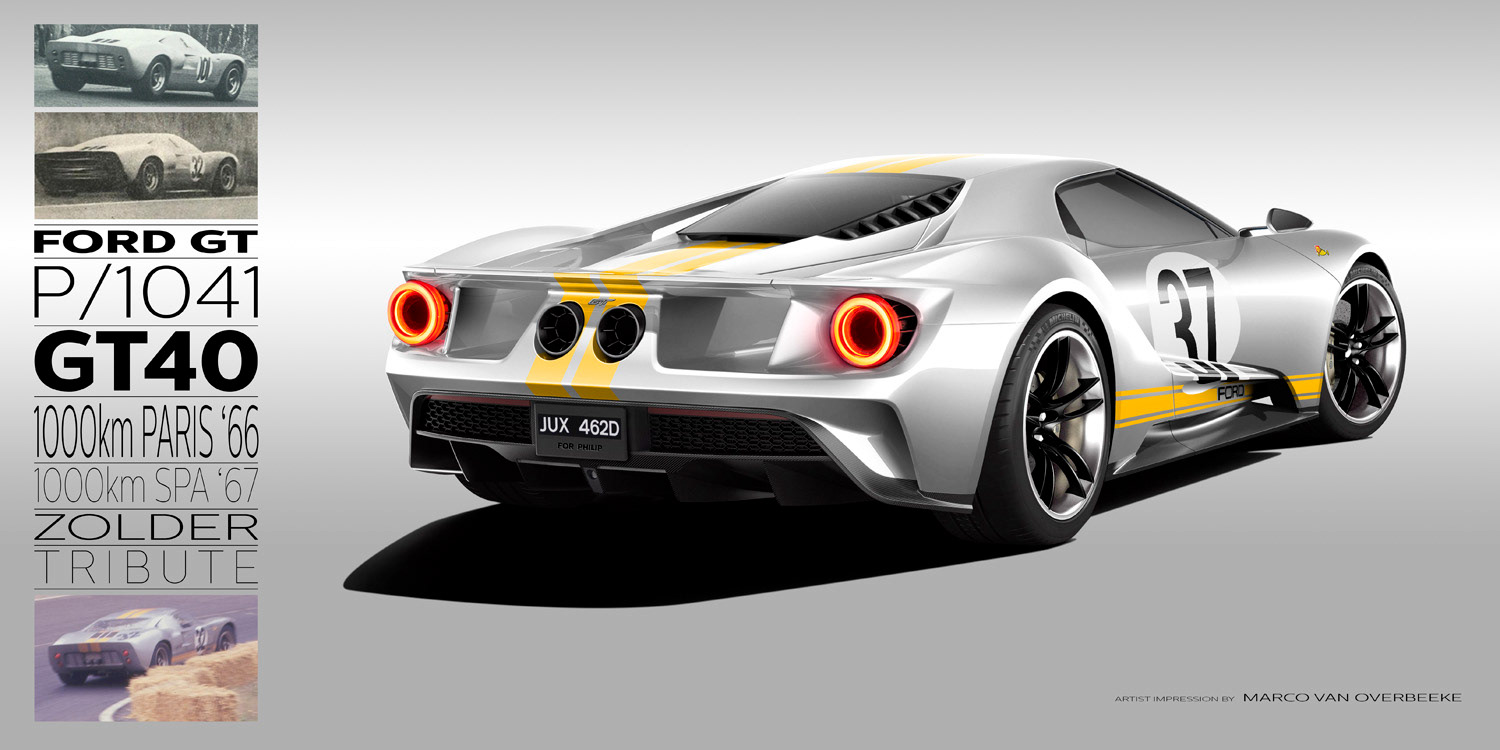 Project 3   |   KNIGHT Livery
The production of the youngest generation of Ford GT's is underway and the first cars have already been delivered to their owners. Recently, I was approached by a client who is fortunate enough to be getting a 2017 Ford GT and he commissioned me to create a custom livery design tailored to this amazing supercar. His requirements for livery style and color palette formed the starting point for the design process. Many design rounds and design iterations later, one design stood out and was chosen to be brought to reality: a white base color with Dark Midnight Blue graphics. The styling for the race number 15 is derived from the font being used in the GT digital instrument display.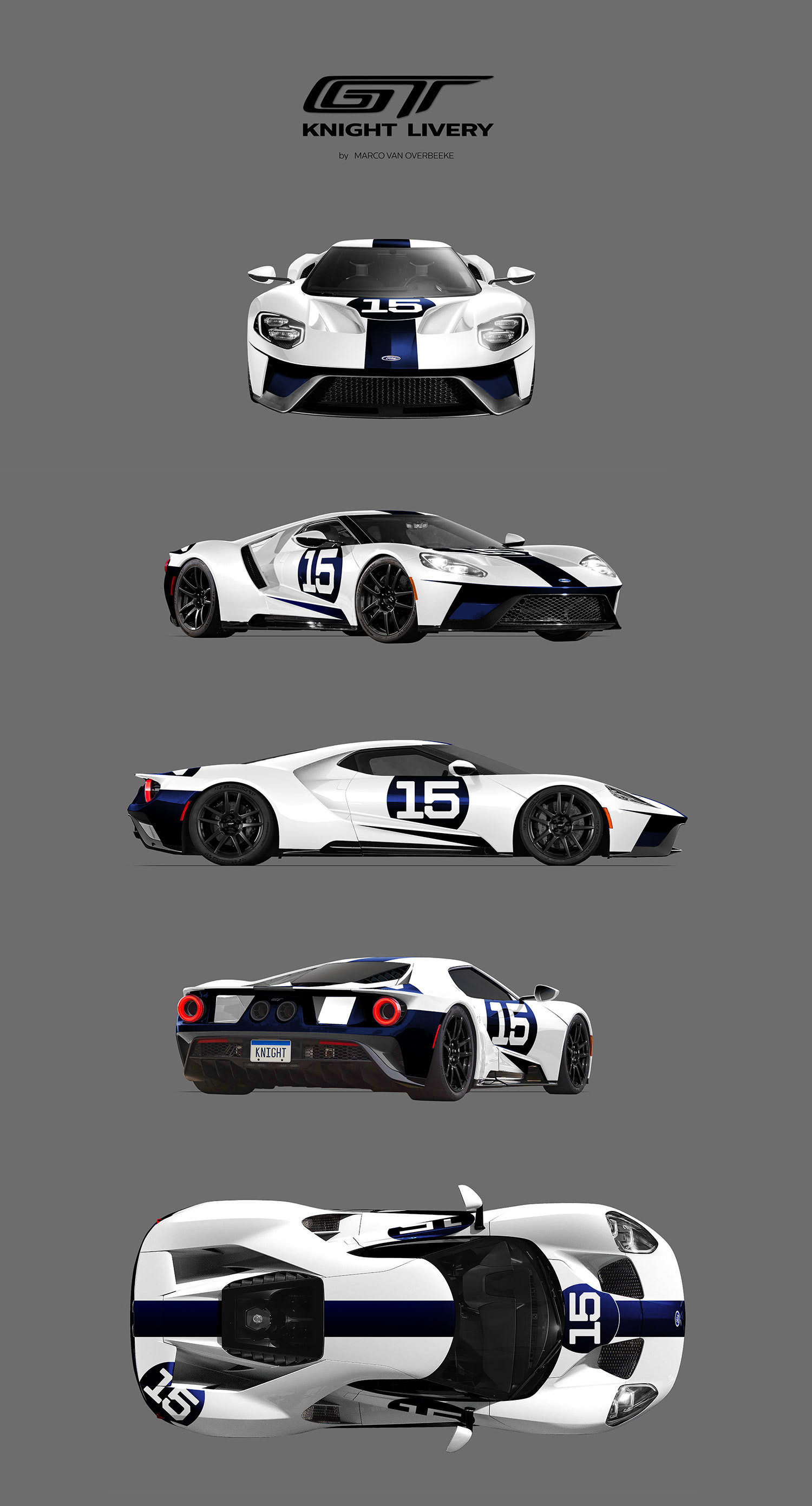 The three designs below made it to the last four and were explorations based on famous GT40 liveries, especially the '68 #9 Gulf and '69 #6 Gulf (both Le Mans winners), and the '66 #1 (2nd place at Le Mans).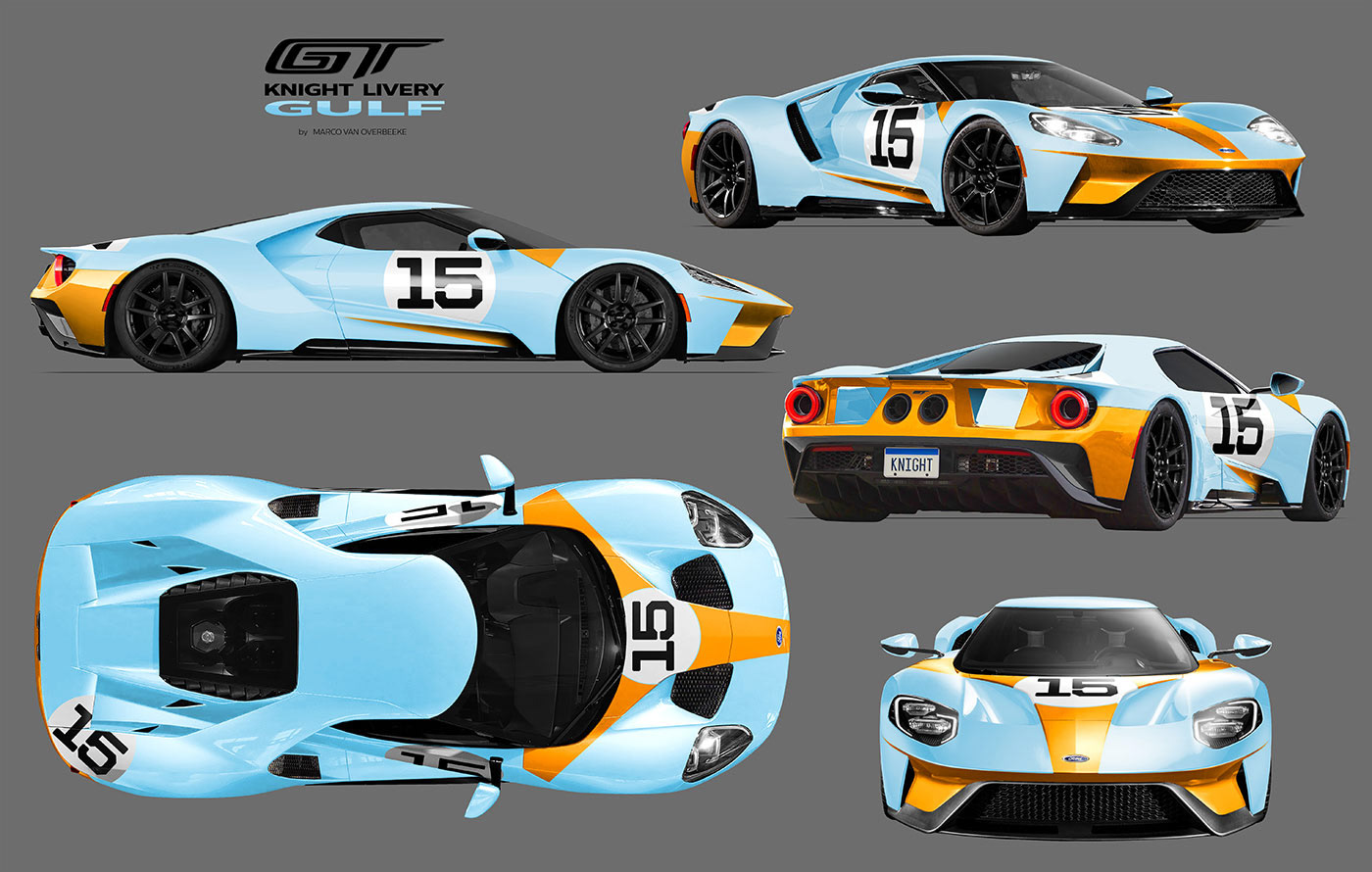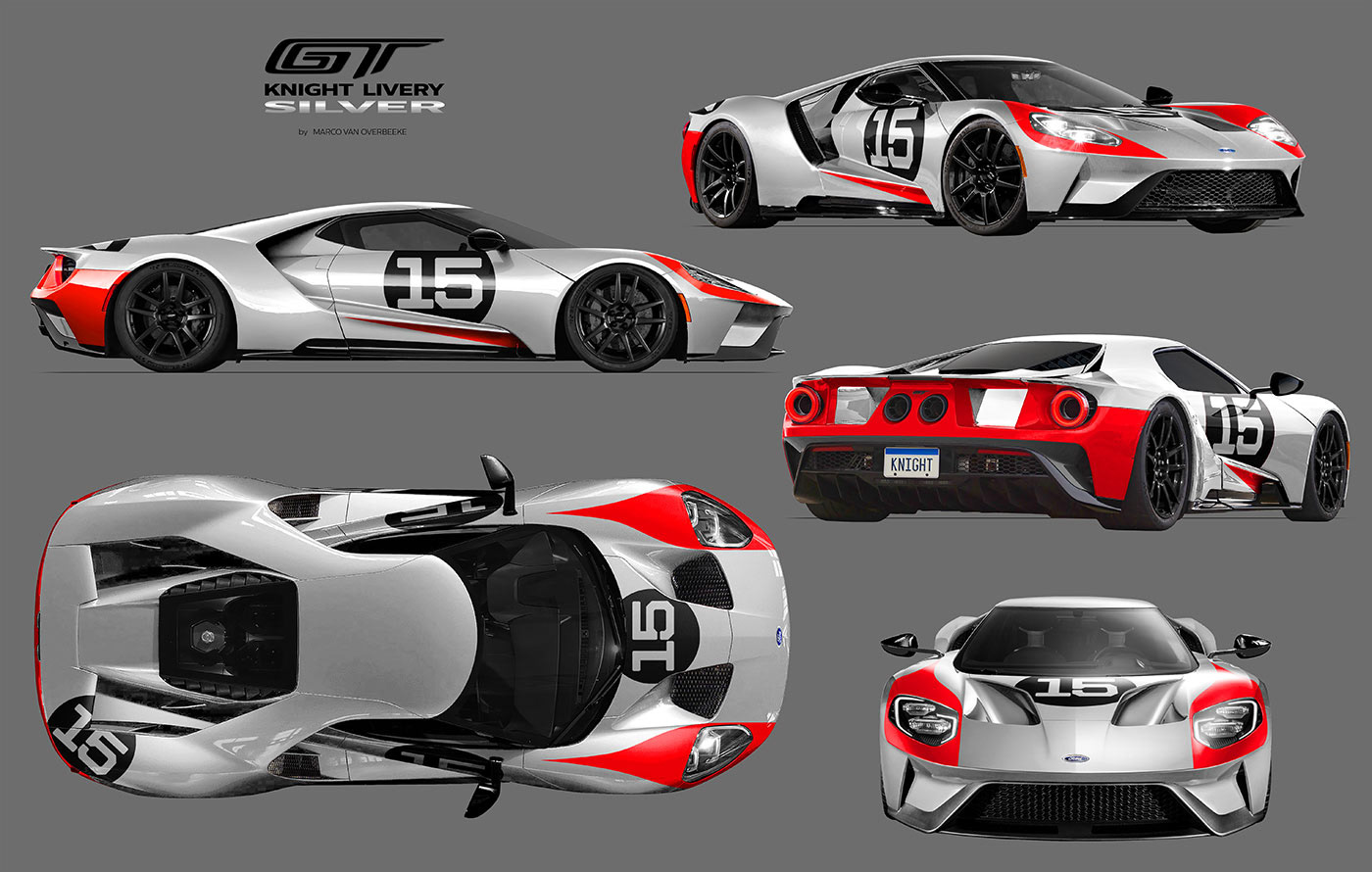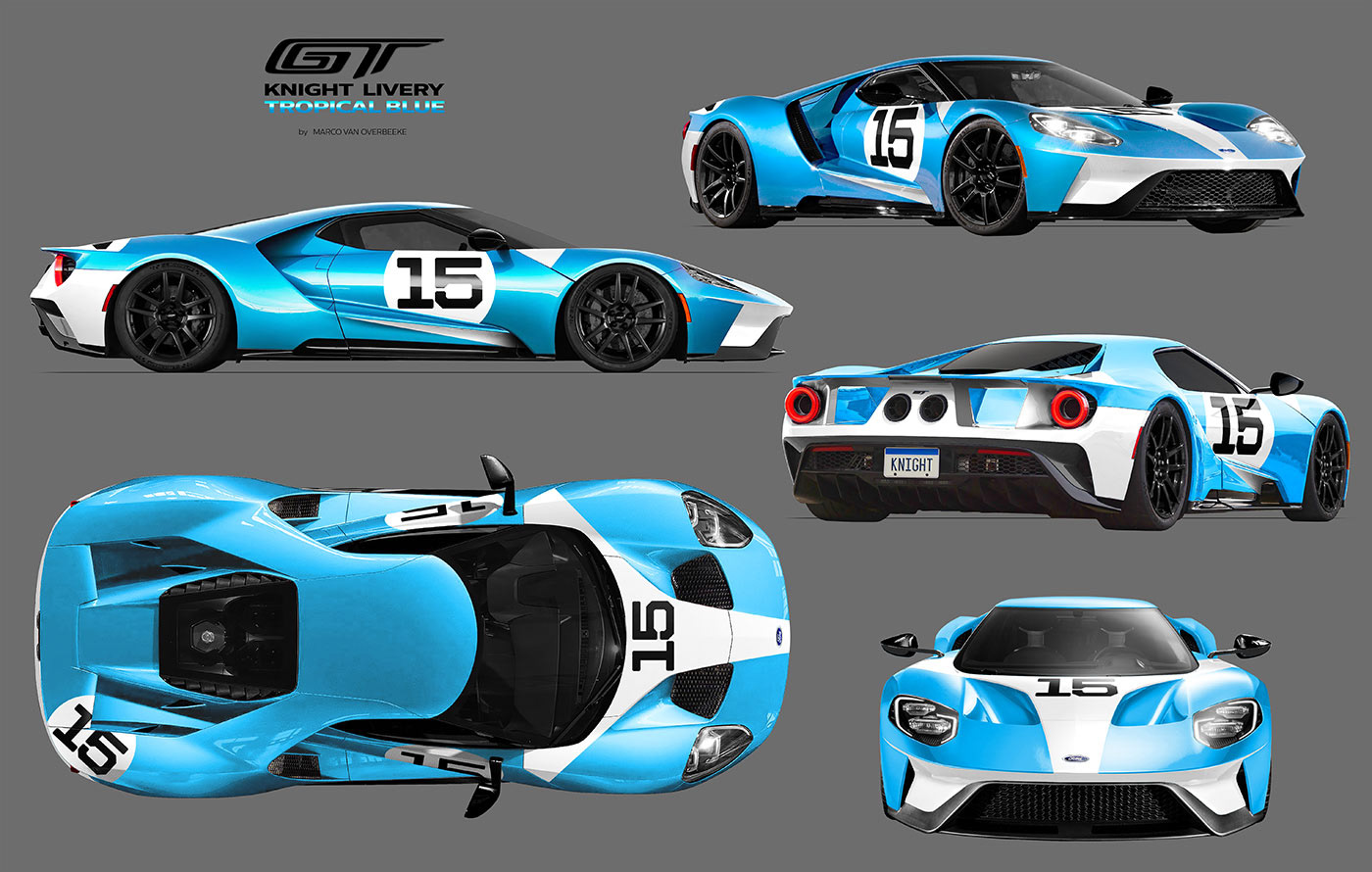 Ford GT Coffee Table Book

With every commission the GT collection grows, and so does the book: a bundled photo compilation of all GT liveries I have created so far. Book details: hard cover with custom design, 30 cm x 30 cm, 90+ layflat pages, full colour, high gloss. If you like to order a copy of this book, please send me an email.