According to the current trends, discussions, and general public opinion in and around Formula 1, it is clear that everyone wants more excitement and faster lapping cars. This is the preview I made in 2015 for the 2017 F1 Mercedes AMG Petronas W08.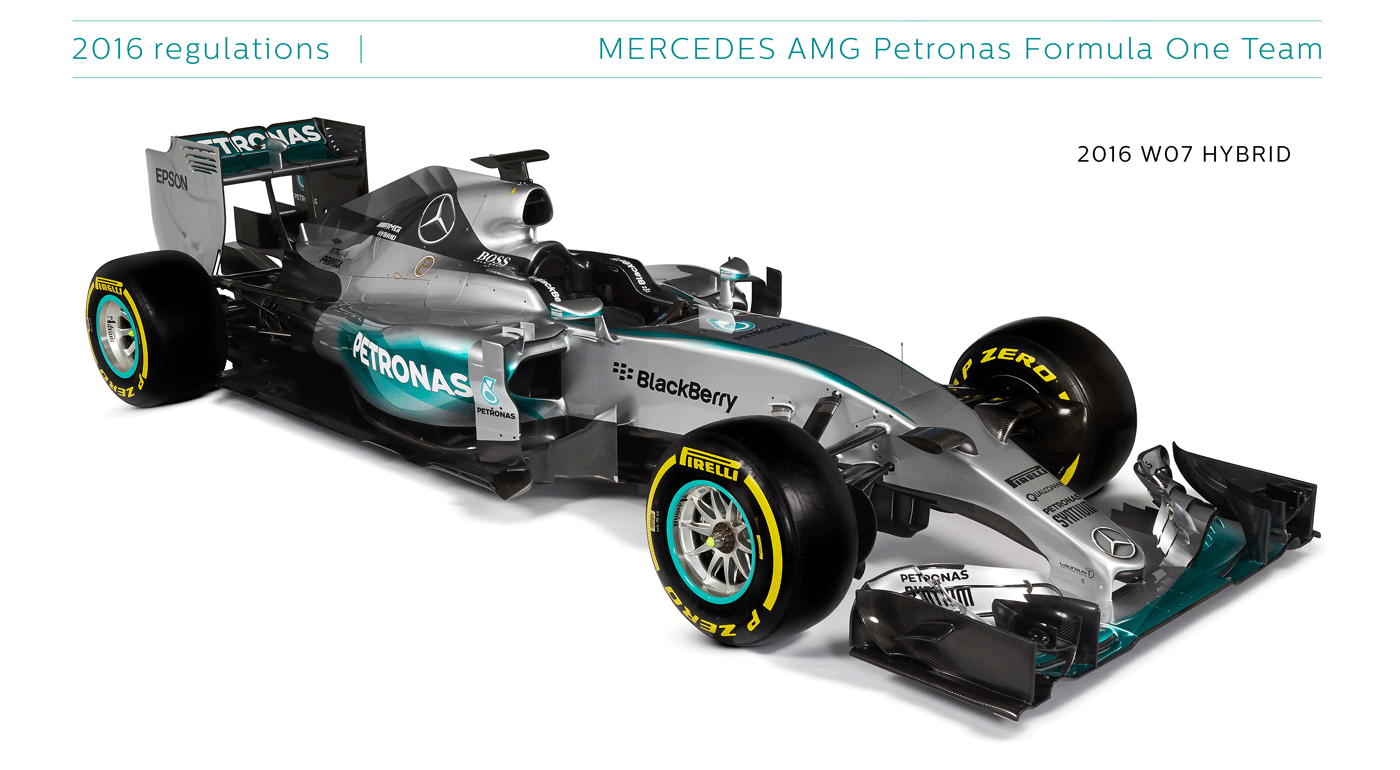 We now know that the 2017 cars will be a combination of the two proposals: the Red Bull aesthetic proposal and measurements mounted with the 13" rim and wide Pirelli tires. See the preview above.

Back in December 2015 this was not confirmed yet and there were rumours of 18" rims, so F1 Racing magazine commissioned me to visualize two realistic scenarios for the 2017 Mercedes Formula 1 car, based on actual proposed 2017 regulations by Red Bull and FIA. See
original project
.
2017 Red Bull proposal fitted with Michelin tyres (18" rim, 720 mm high wheels), width front wing same as total width of car, slanted rear wing. 
2017 FIA proposal fitted with Pirelli tyres (13" rim, 660 mm high wheels), width front wing up to centerline of front wheels. For this image all the logo's on the car had to be mirrored.
See both scenario's below: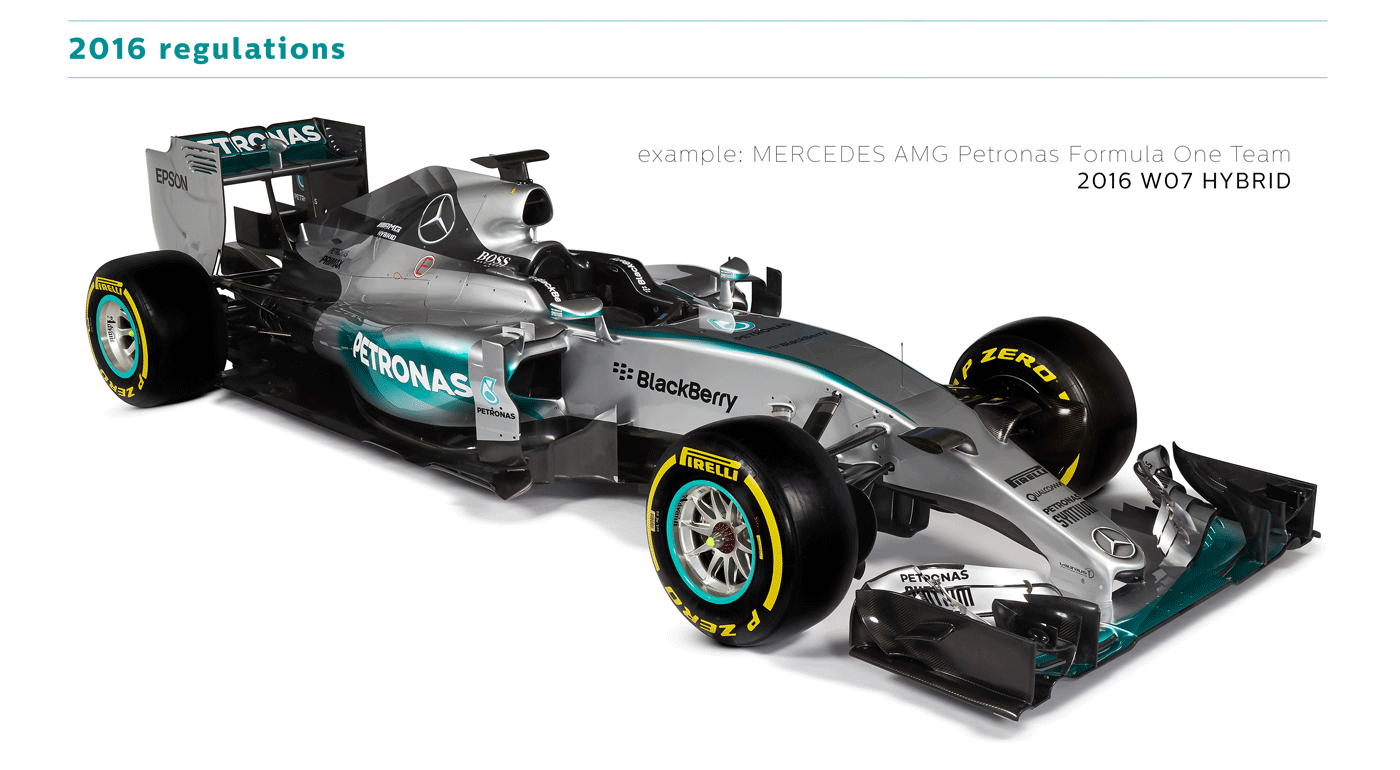 I had permission to use Mercedes W06 photos and transform them (edited in Photoshop) to 2017 speculated specifications. The overall aesthetic theme of the current 2017 regulations proposals (from both FIA and Red Bull) is more aggressive form language. I measured everything out, both in length/width of components (millimeters) and angles of altered wings (degrees). Both scenarios have the longer nose, arrow shaped front wing, slanted forward side pod wings and side pods, bigger barge boards, wider wheels and wider rear wing. To make it even a bit more 2017, I slightly modified the rear view mirror mounts, the Petronas livery, the dividing line of the bottom carbon part of the monocoque and nose, the slanted forward pitot tube, the monkey seat, barge board winglets, carbon winglets on the nose and the slanted forward and bigger air intake above the driver.