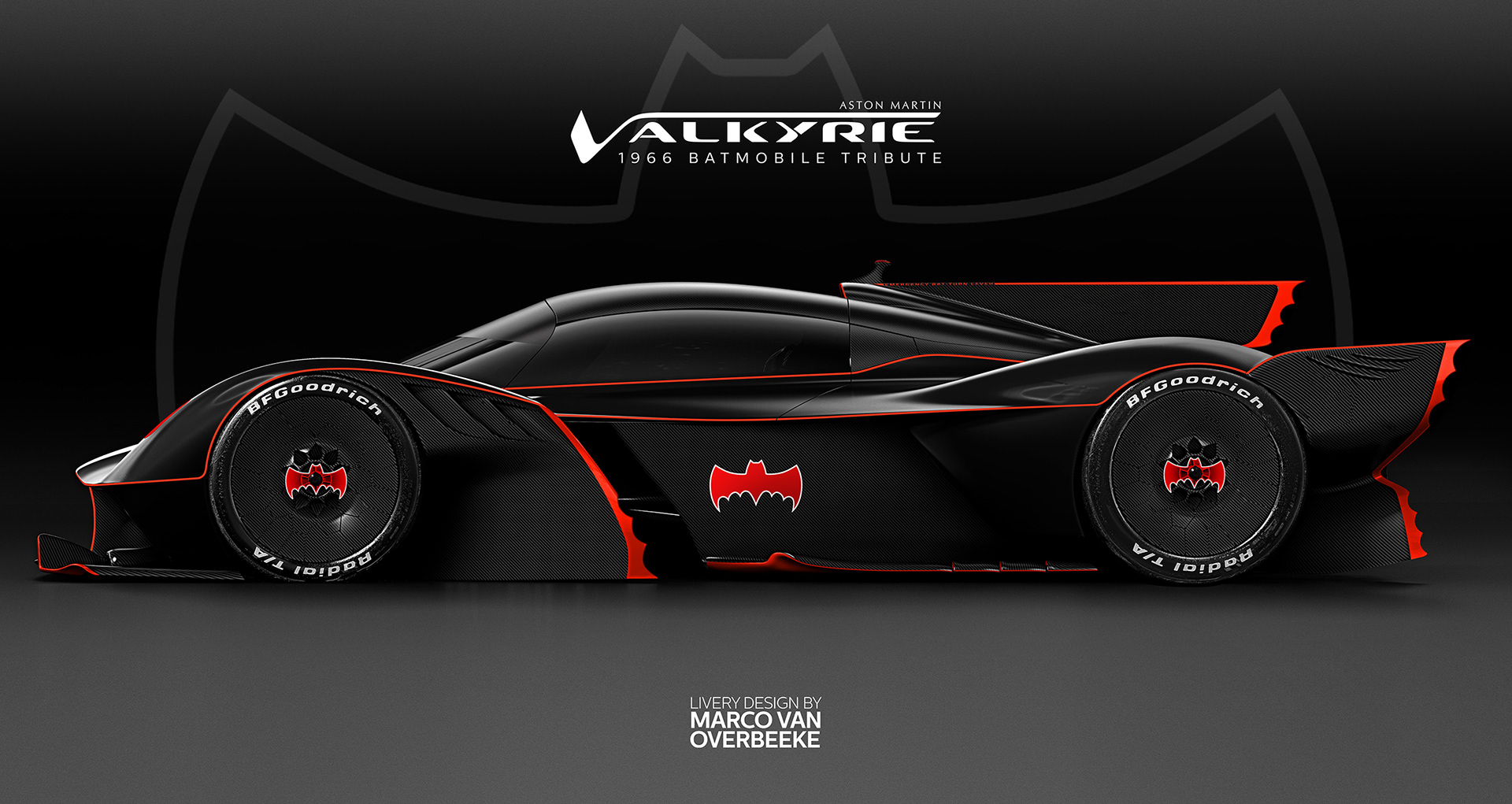 ASTON MARTIN VALKYRIE AMR PRO 1966 BATMOBILE TRIBUTE
I grew up with the rerun of the original 1966 Batman television series with Adam West (Batman) and Burt Ward (Robin). As a child I was extremely intrigued and fascinated by the Batmobile and other iconic movie cars like in A-team, Back To The Future, Magnum, Pink Cadillac, Dukes of Hazard, Knightrider, Tim Burton's Batman movies and so on. Seeing the Aston Martin Valkyrie AMR Pro concept car for the first time instantly brought me back to these memories and gave me that Batmobile vibe. Now I mixed the two and this is my tribute to the original 1966 Batmobile created by George Barris and his team. 
Renders are based on the Valkyrie AMR Pro press images. Source: Aston Martin Lagonda Ltd.