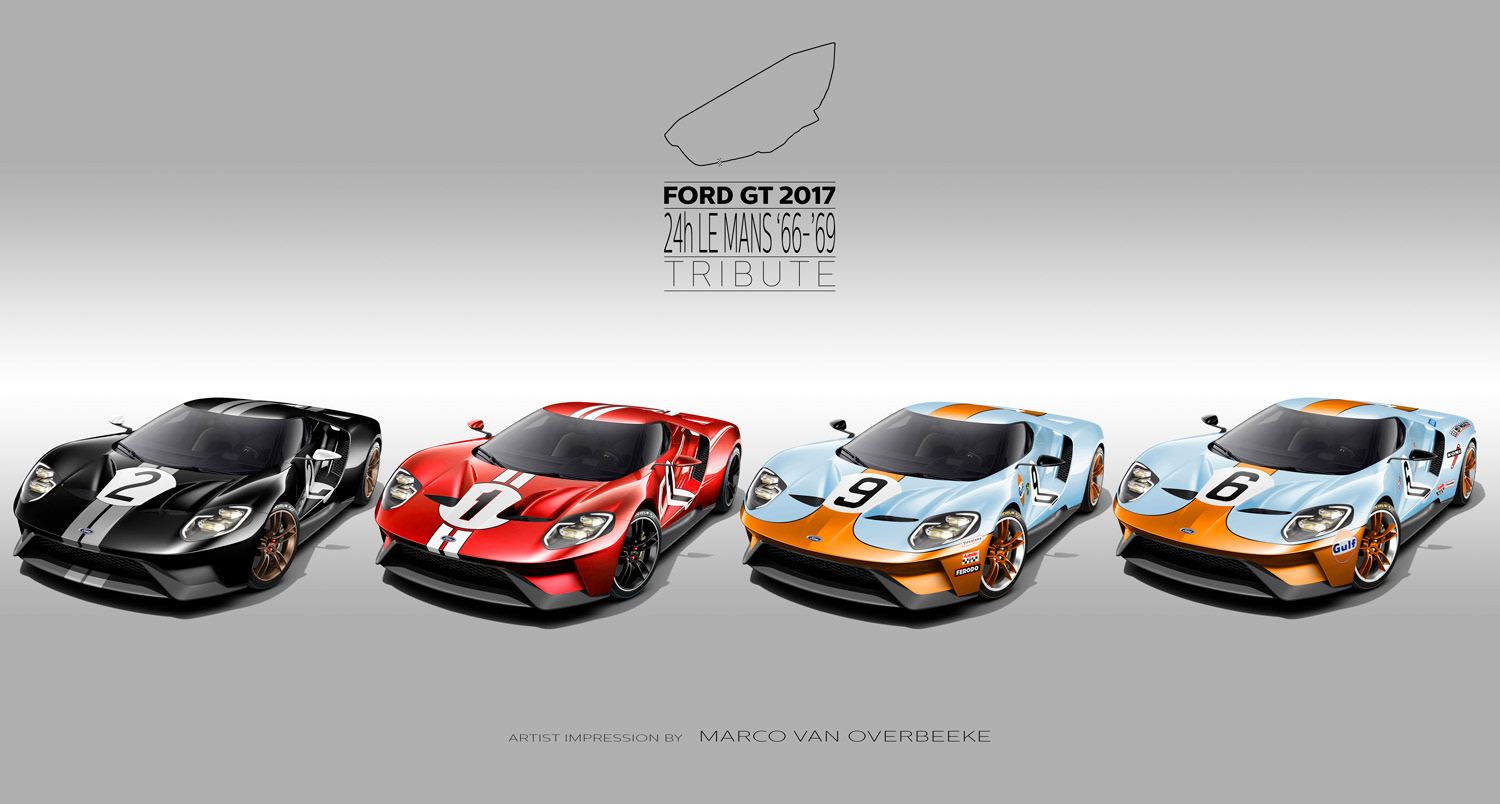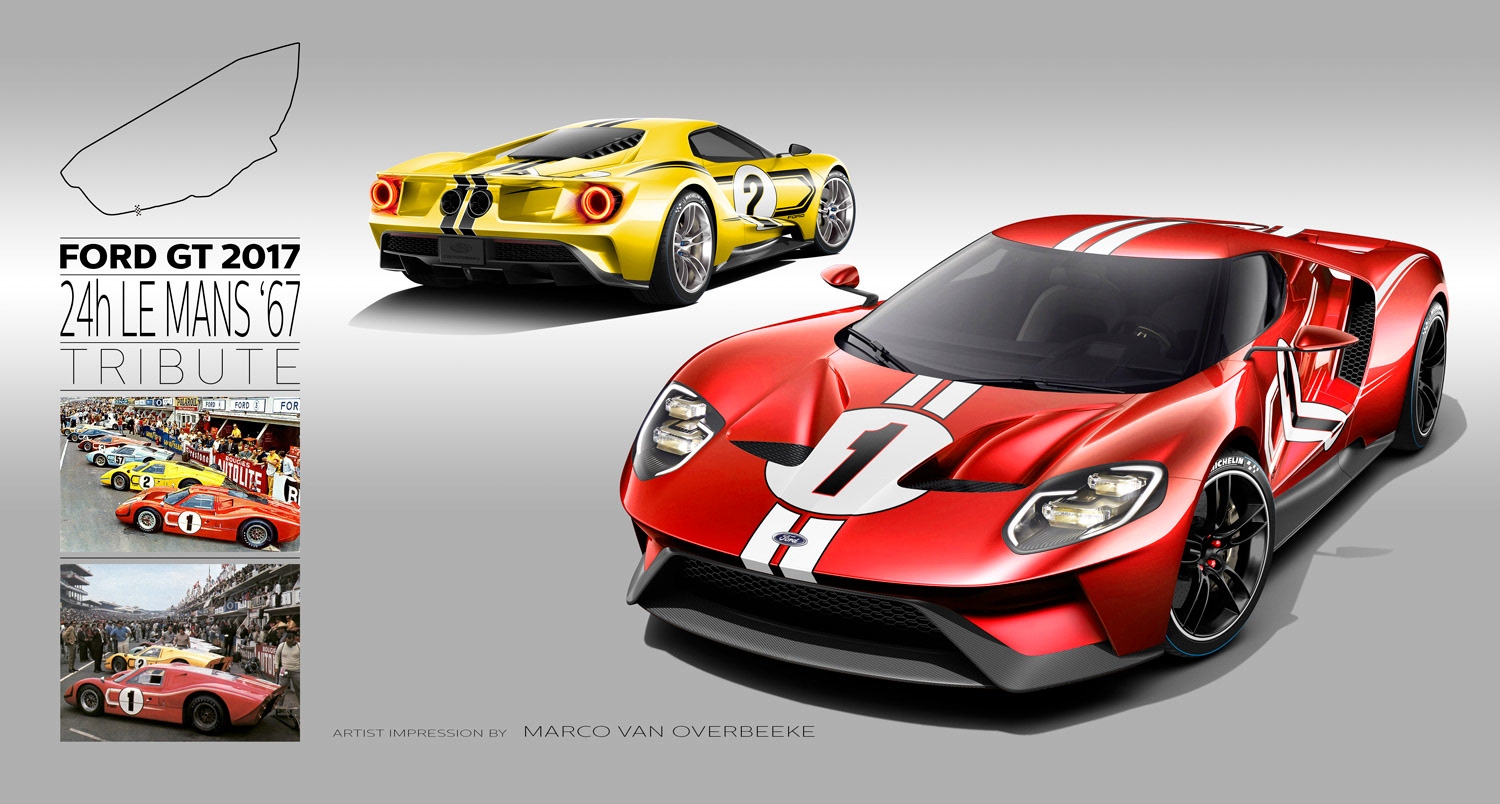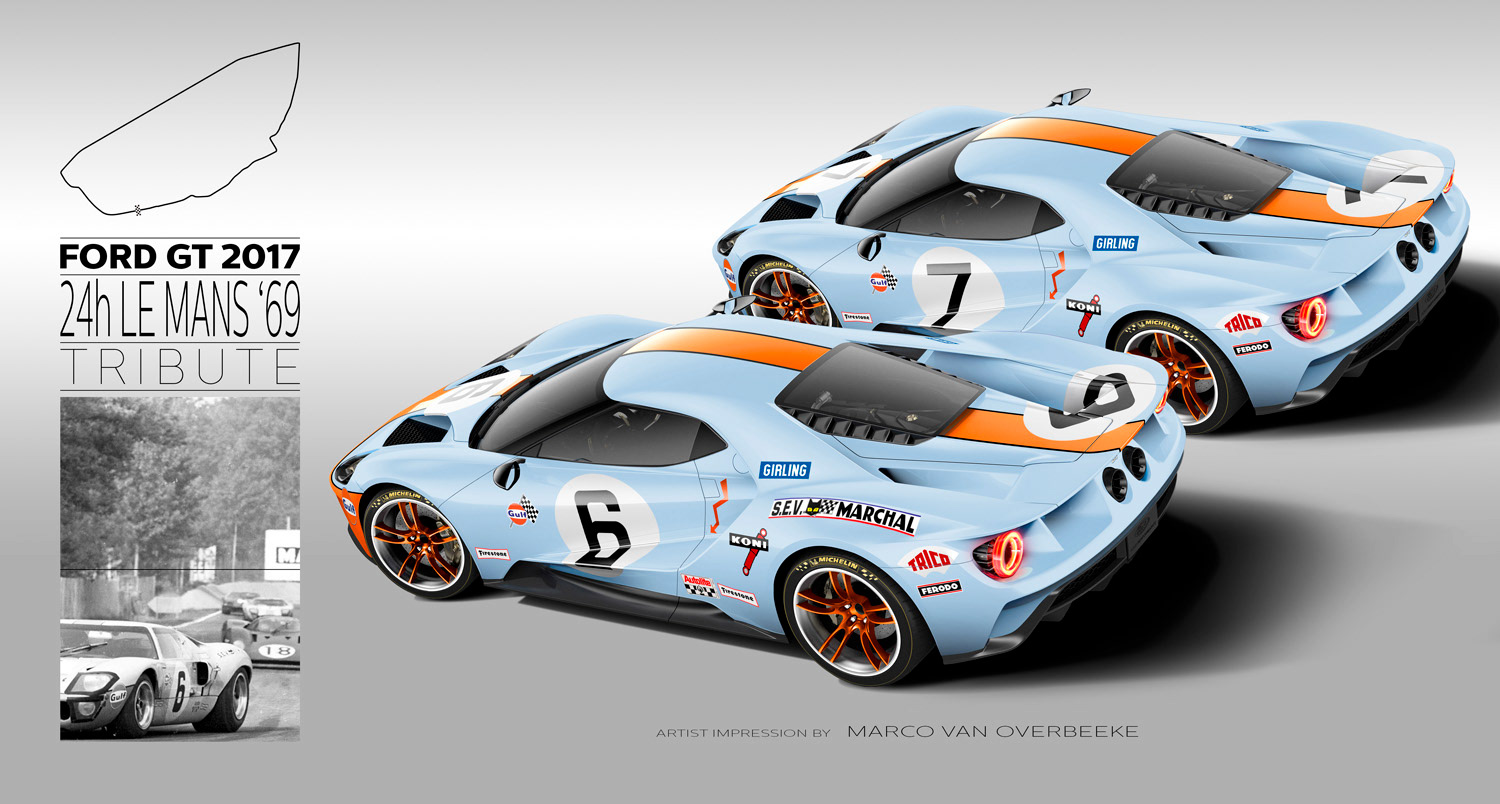 50 YEARS AGO THE GT40 WROTE HISTORY
In 2016 it will be 50 years ago that the Ford GT40 race cars wrote history at Circuit de la Sarthe. Bruce McLaren and Chris Amon won the '66 24h Le Mans in their #2 Shelby American-entered Ford GT40 Mk II, providing Ford with a 1-2-3 finish. This was the first overall Le Mans victory for an American manufacturer and the first victory for an American manufacturer at a major European race since Jimmy Murphy´s triumph with Duesenberg at the 1921 French Grand Prix.
Ford succeeded to win 24h Le Mans four consecutive years from 1966 to 1969. The GT40's dominated many endurance races like the '65 Daytona 2000 and had 1-2-3 finishes at '66 24 Hours of Daytona and '66 12 Hours of Sebring.
The GT40 was originally produced to win long-distance sports car races against Ferrari who won at Le Mans six times in a row from 1960 to 1965. The car was named the GT (for Grand Touring) with the 40 representing its overall height of 40 inches (1.02 m, measured at the windshield) as required by the rules. The Mk IV GT40, which won the race in 1967, remains to this day the only car designed and built entirely in the United States to claim an overall win at Le Mans. Chassis #P-1075, which won in 1968 and 1969, is the first car in Le Mans history to win the race more than once with the same chassis.
For the GT40 to become so victorious, it took many years of hard labor and sometimes even the lives of skilled drivers. The accomplishments of those racing drivers are an important part of automobile history. Racing in these type of experimental and innovative cars in those days was both spectacular and dangerous. While racing on the edge of what humanly was possible, these brave drivers took high risks. Unfortunately not every race driver lived to survive these roaring years of car racing. Drivers such as Bruce McLaren, Walt Hansgen, Ken Miles, Willy Mairesse to name a few. This is my tribute to the legendary '66-'69 GT40 race cars and the great drivers who tested and developed these cars and dared to drive them with insane speeds up to 212 mph on Mulsanne Straight (Ligne Droite des Hunaudières).
2017 Ford GT '66-'69 24h Le Mans tribute


In the following high-res image gallery I have visualized some of these famous GT40's with their individual paint schemes and livery designs on the new Ford GT. In 2016 Ford will again enter 24h Le Mans with the spectacular Ford GT and I wish them great luck in doing so!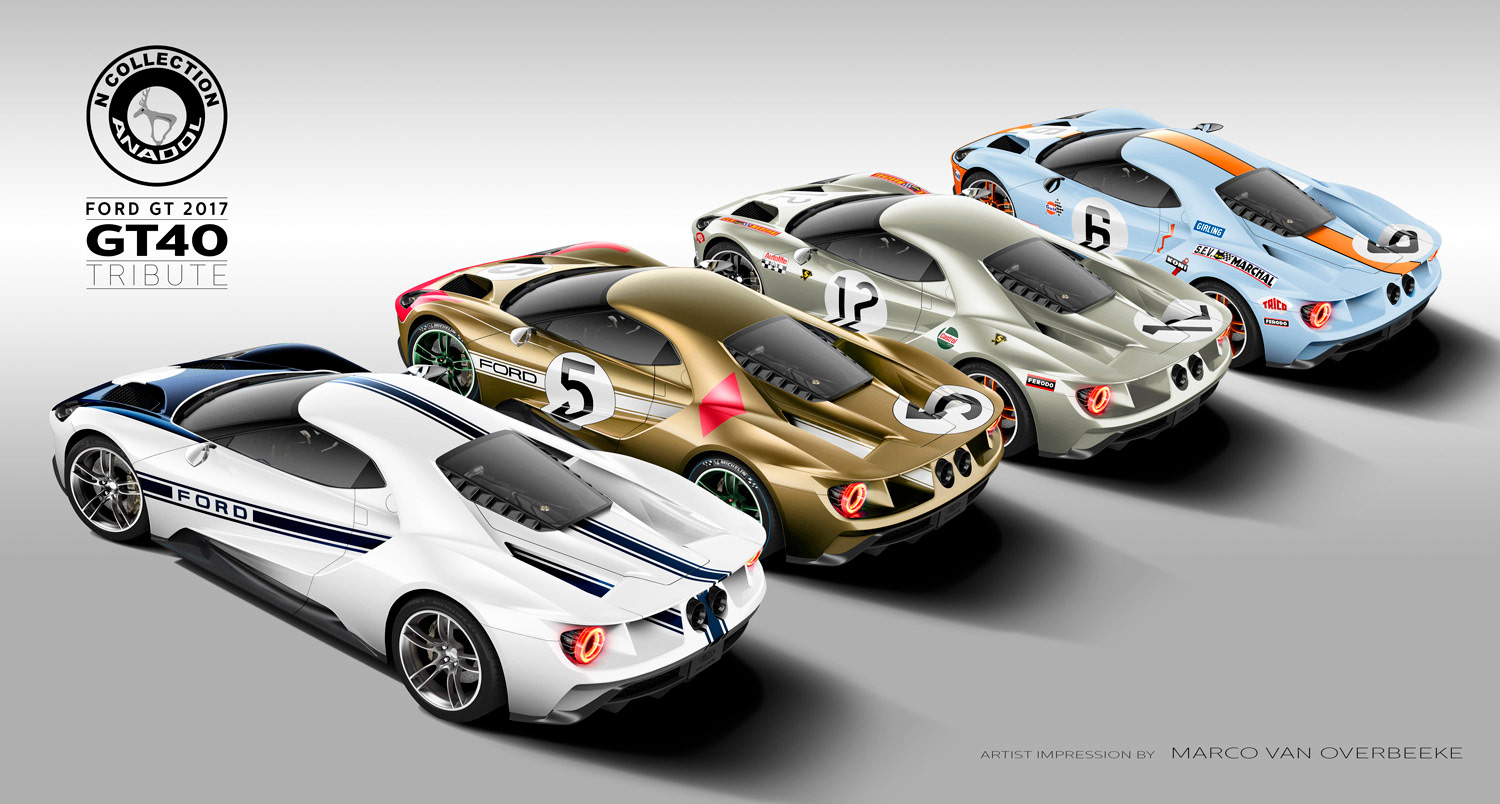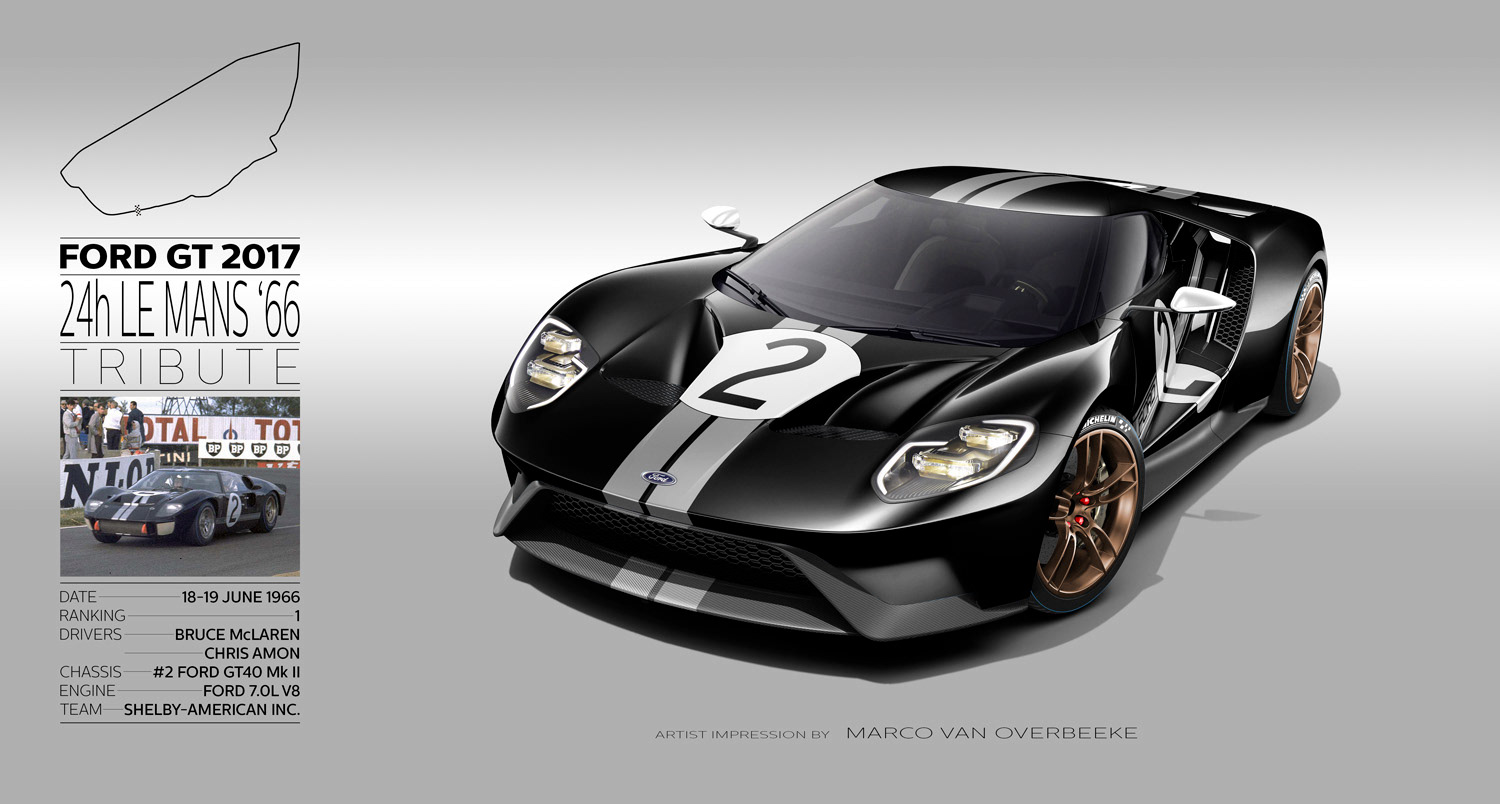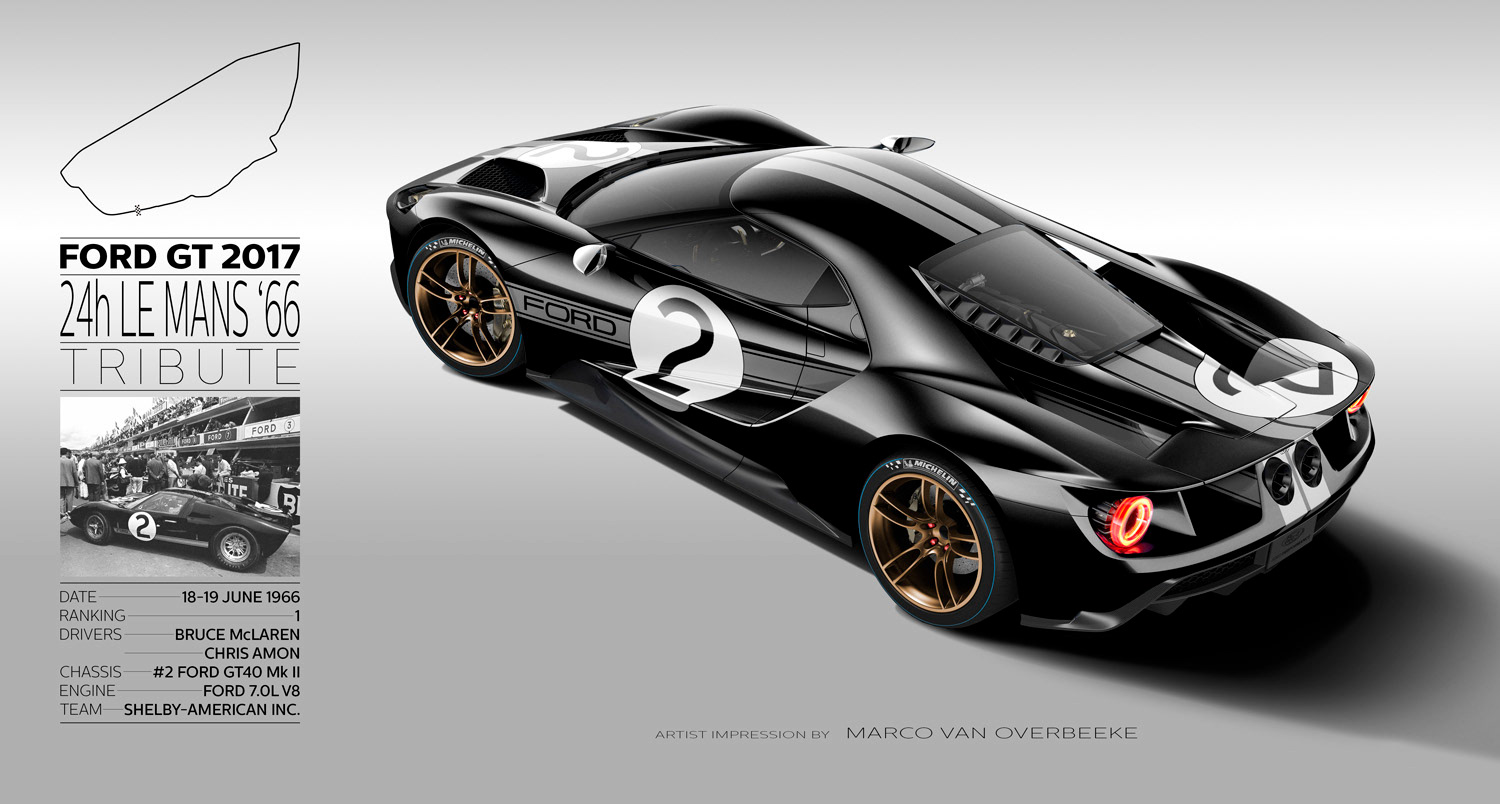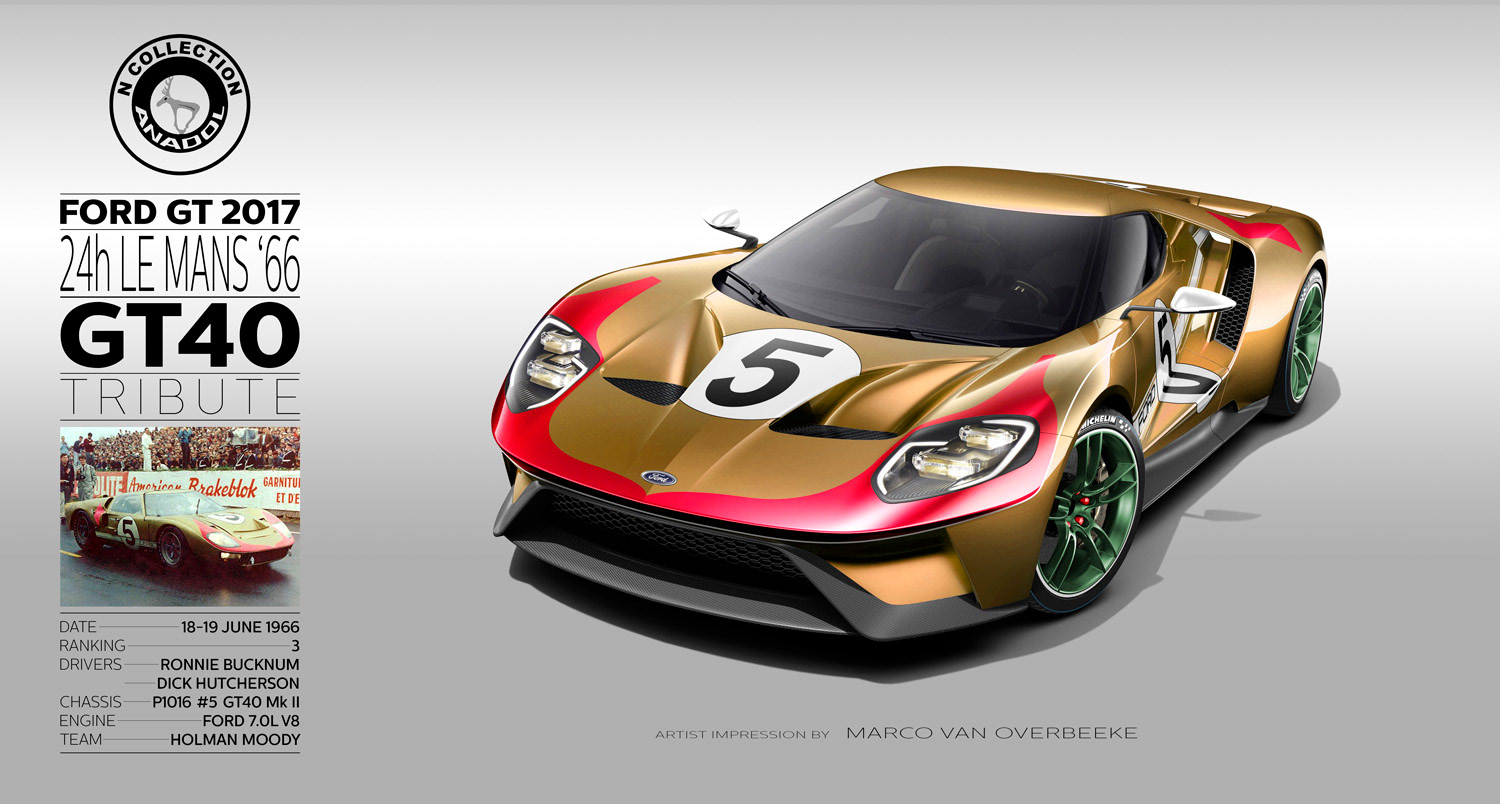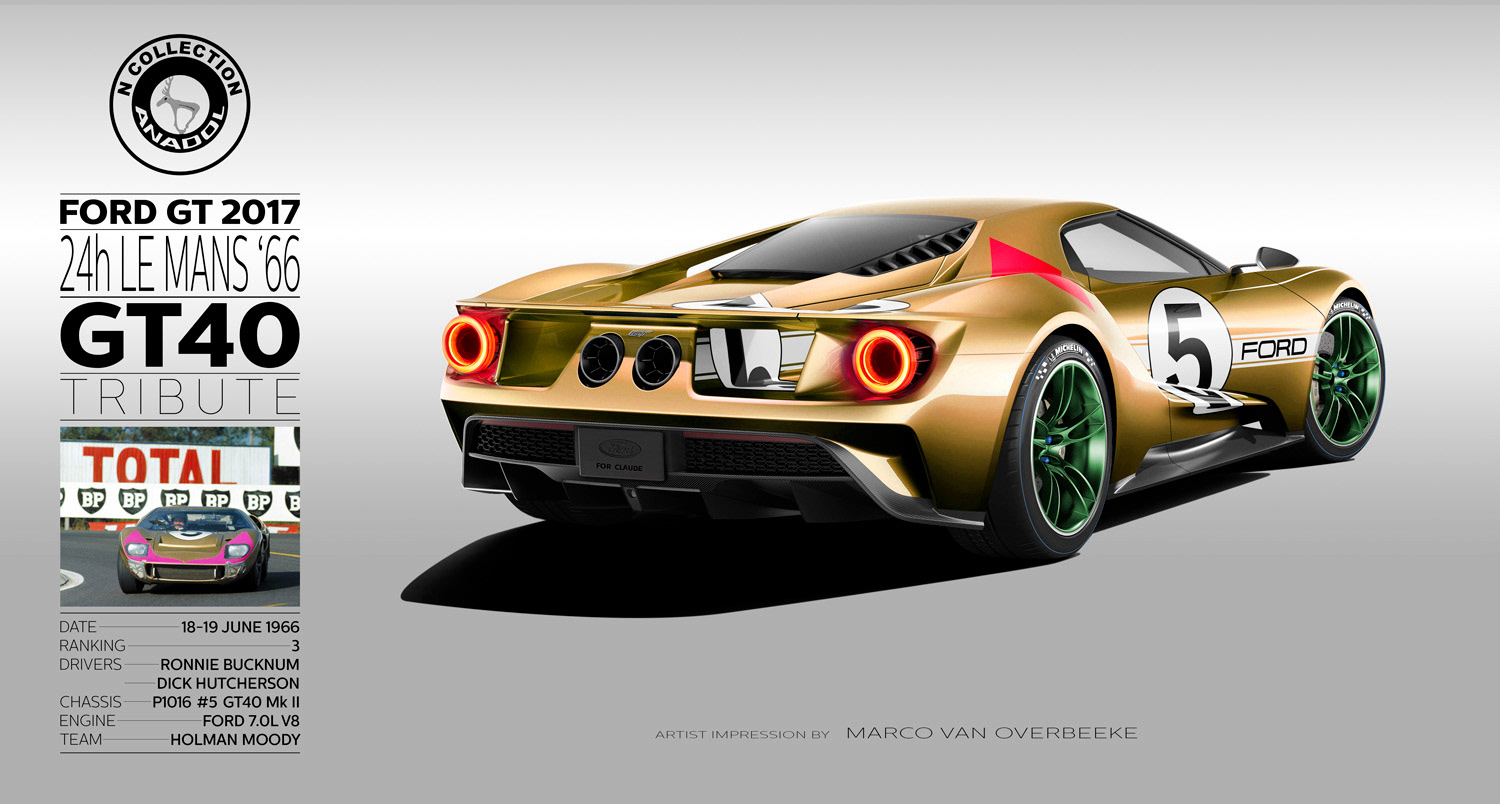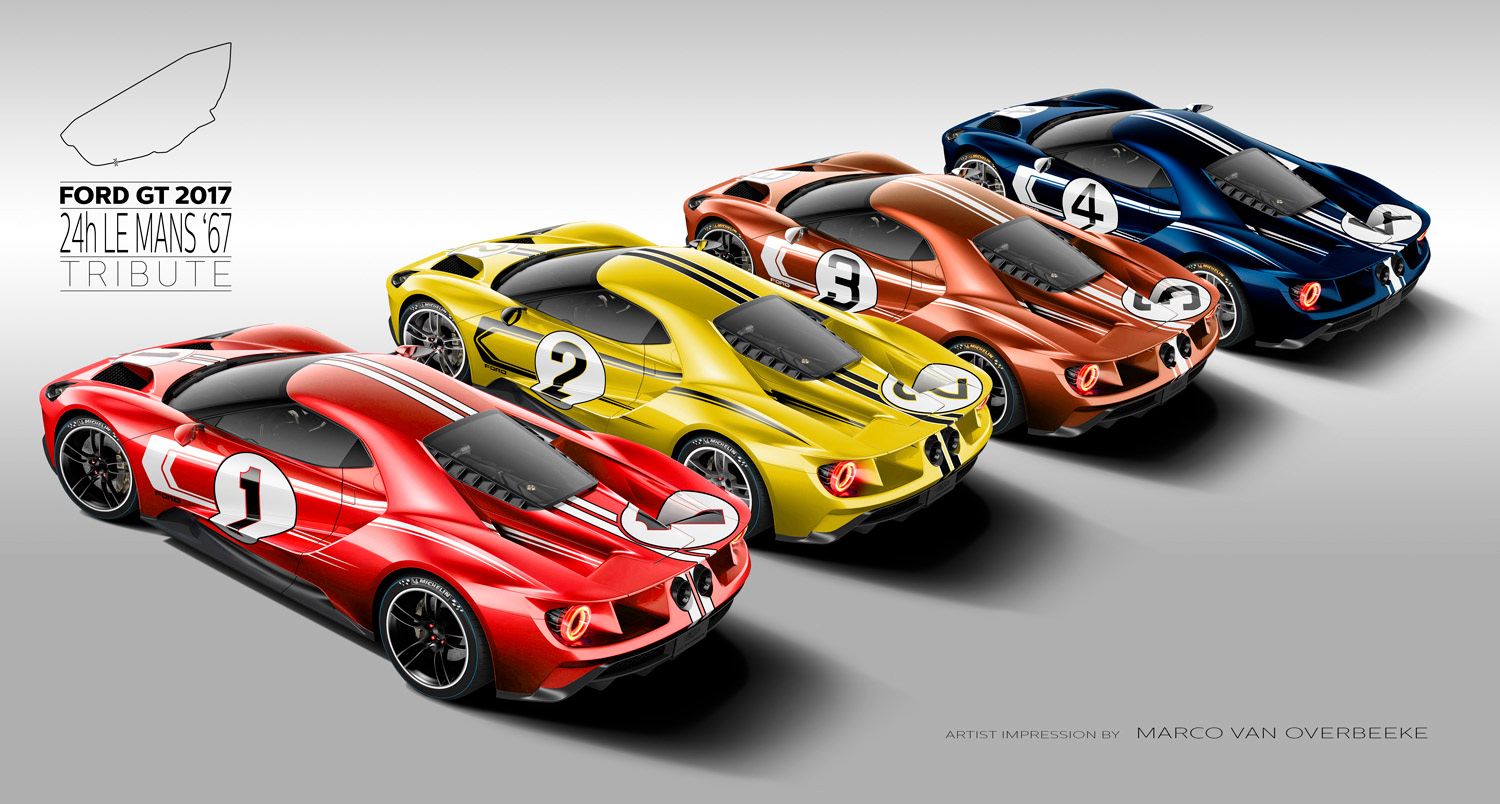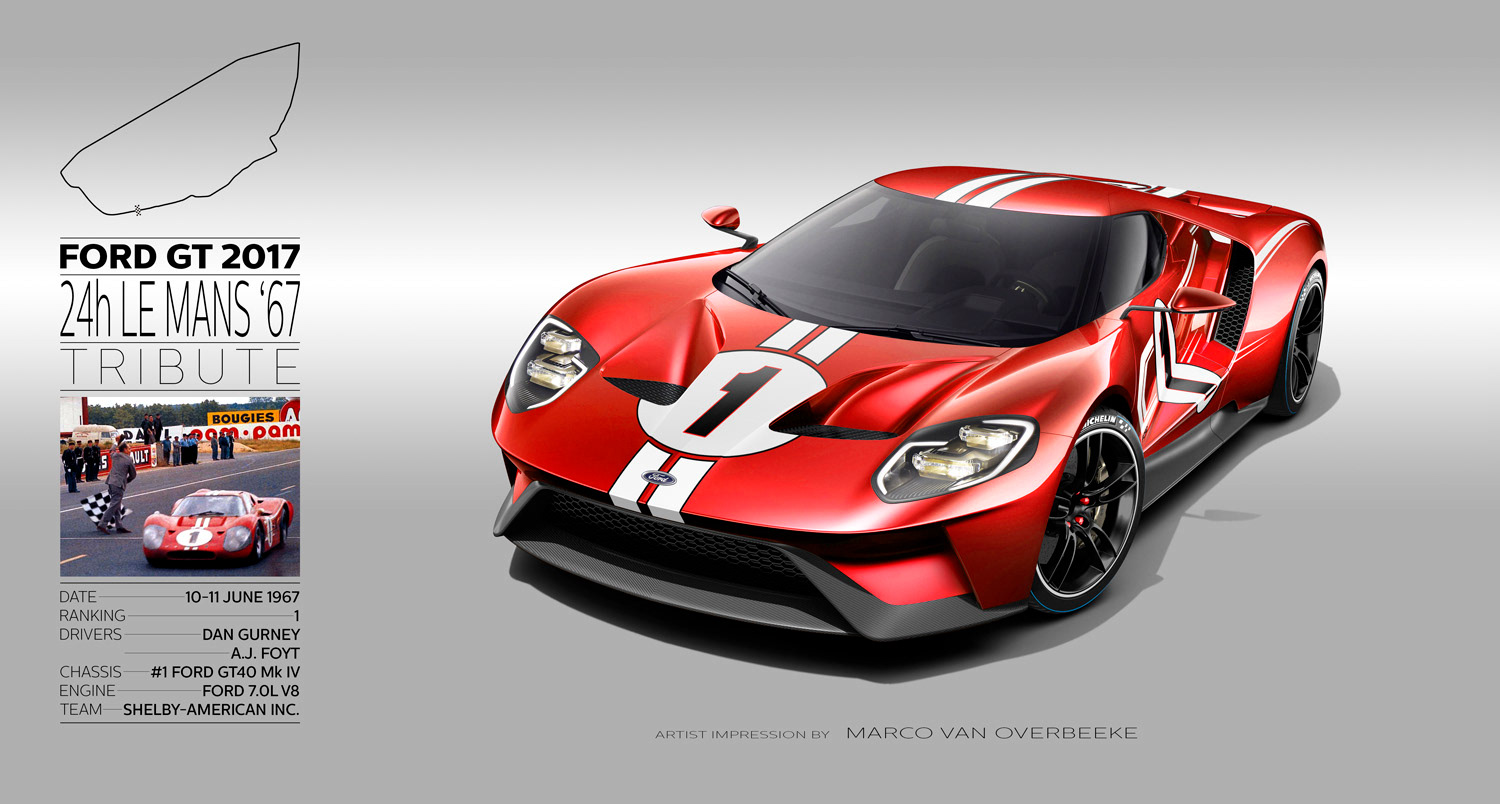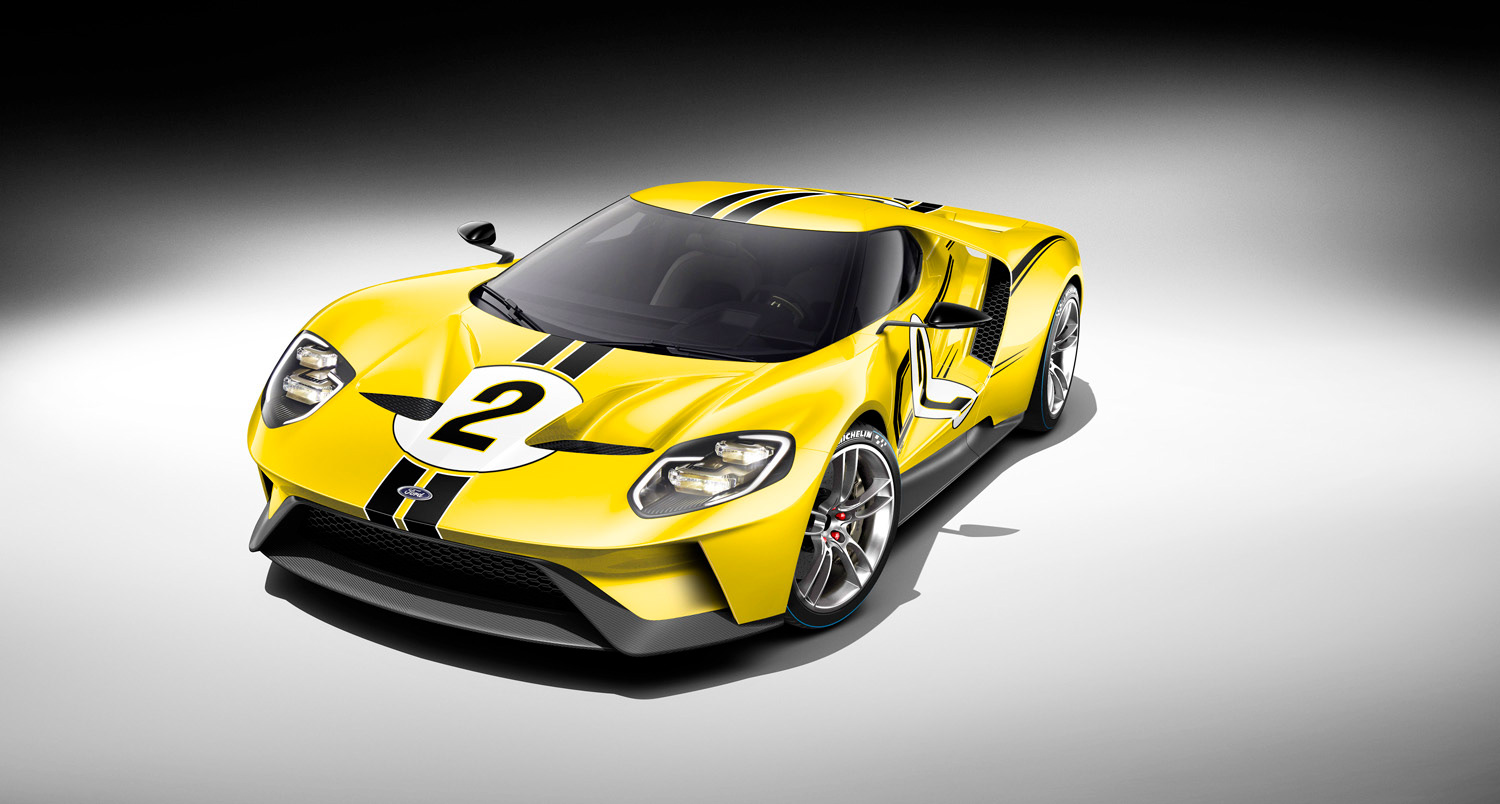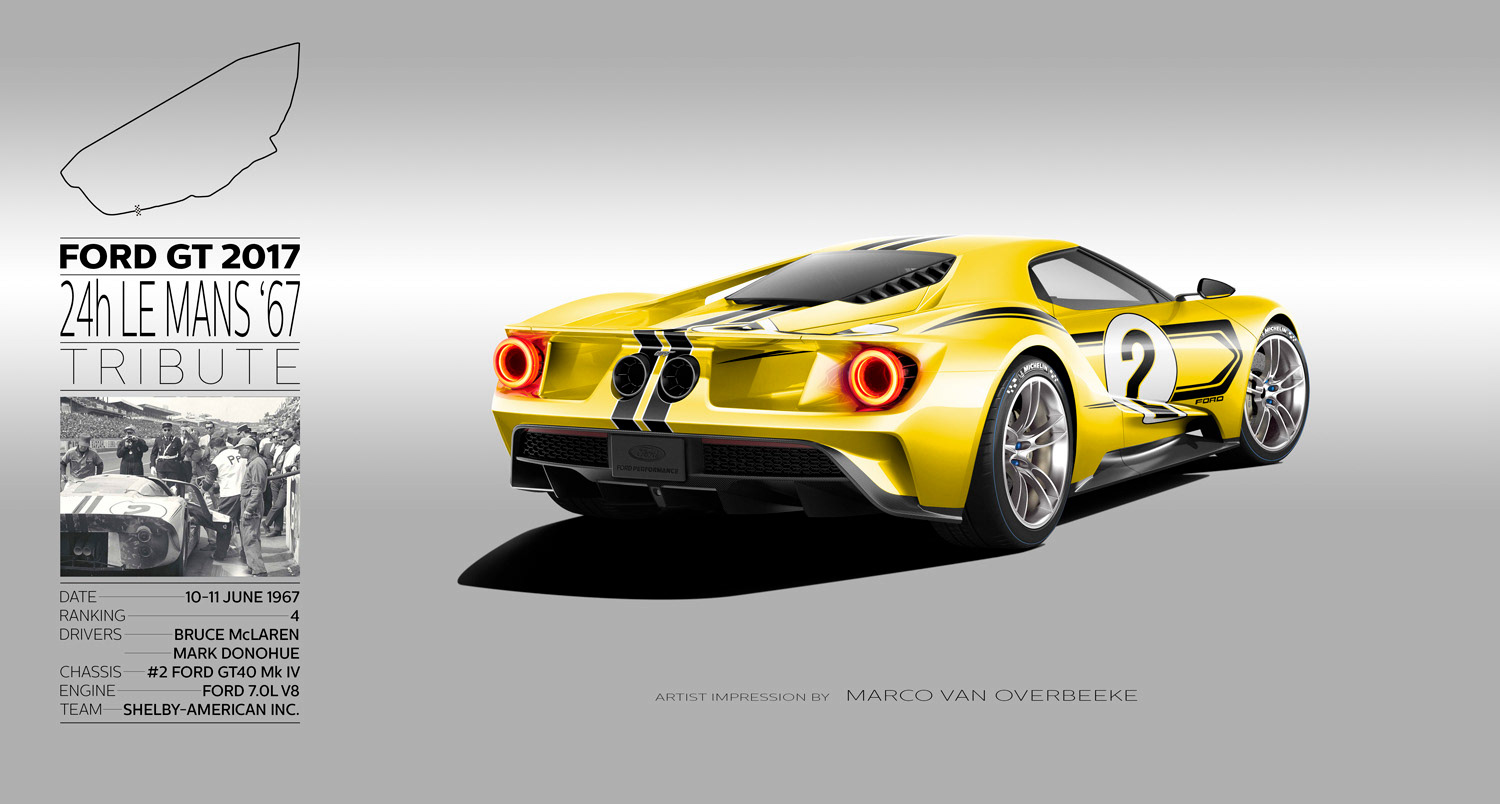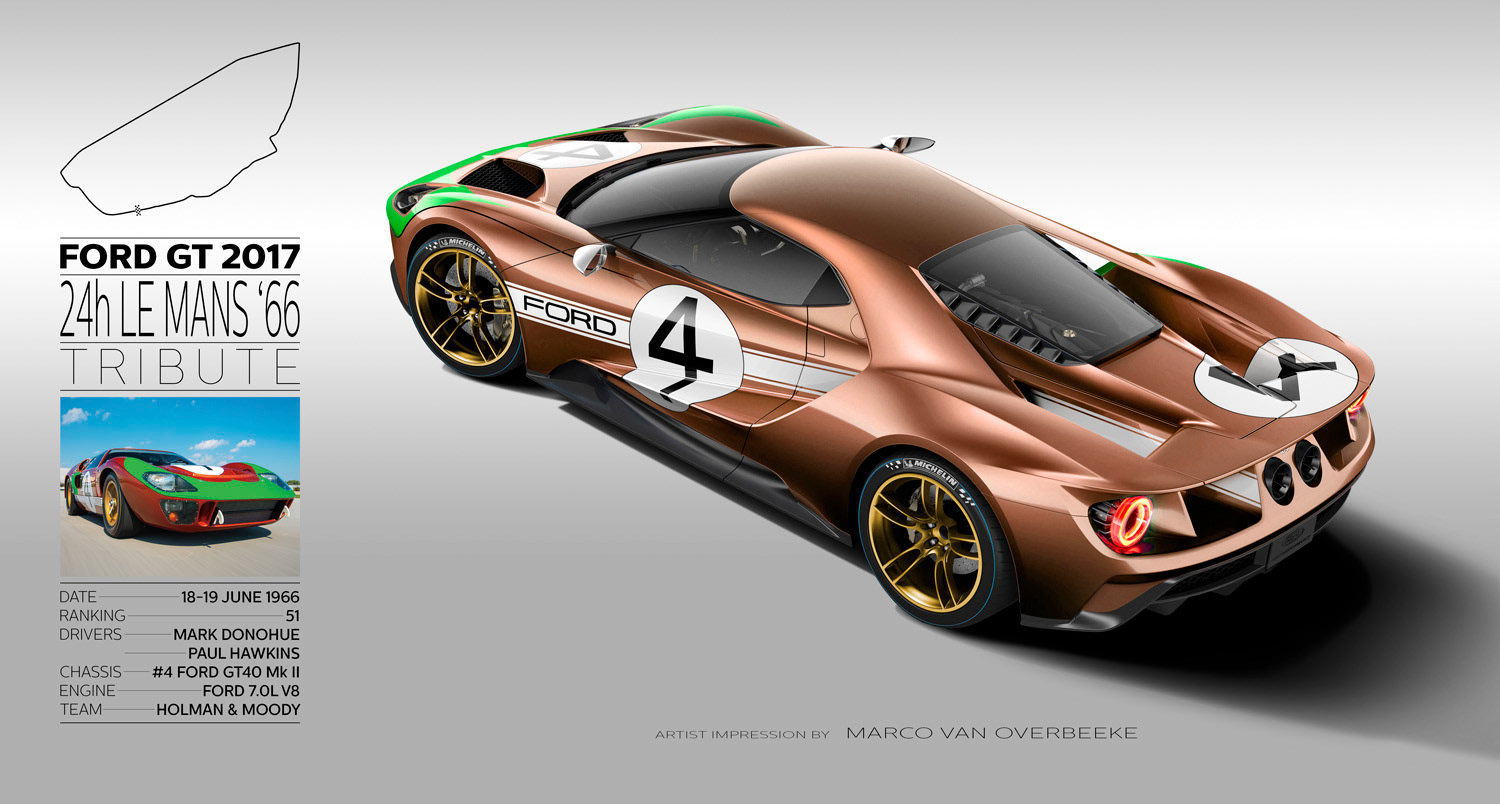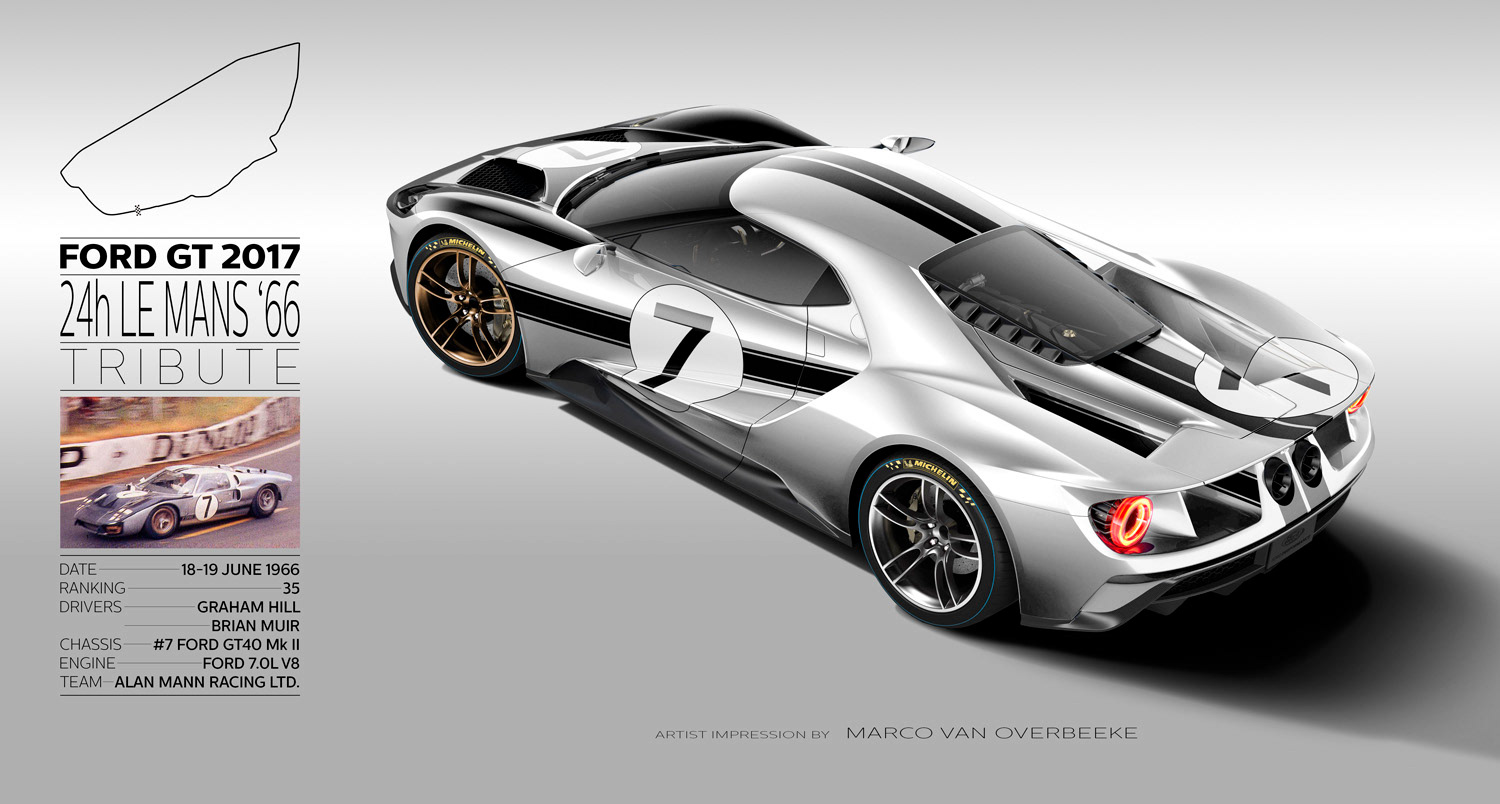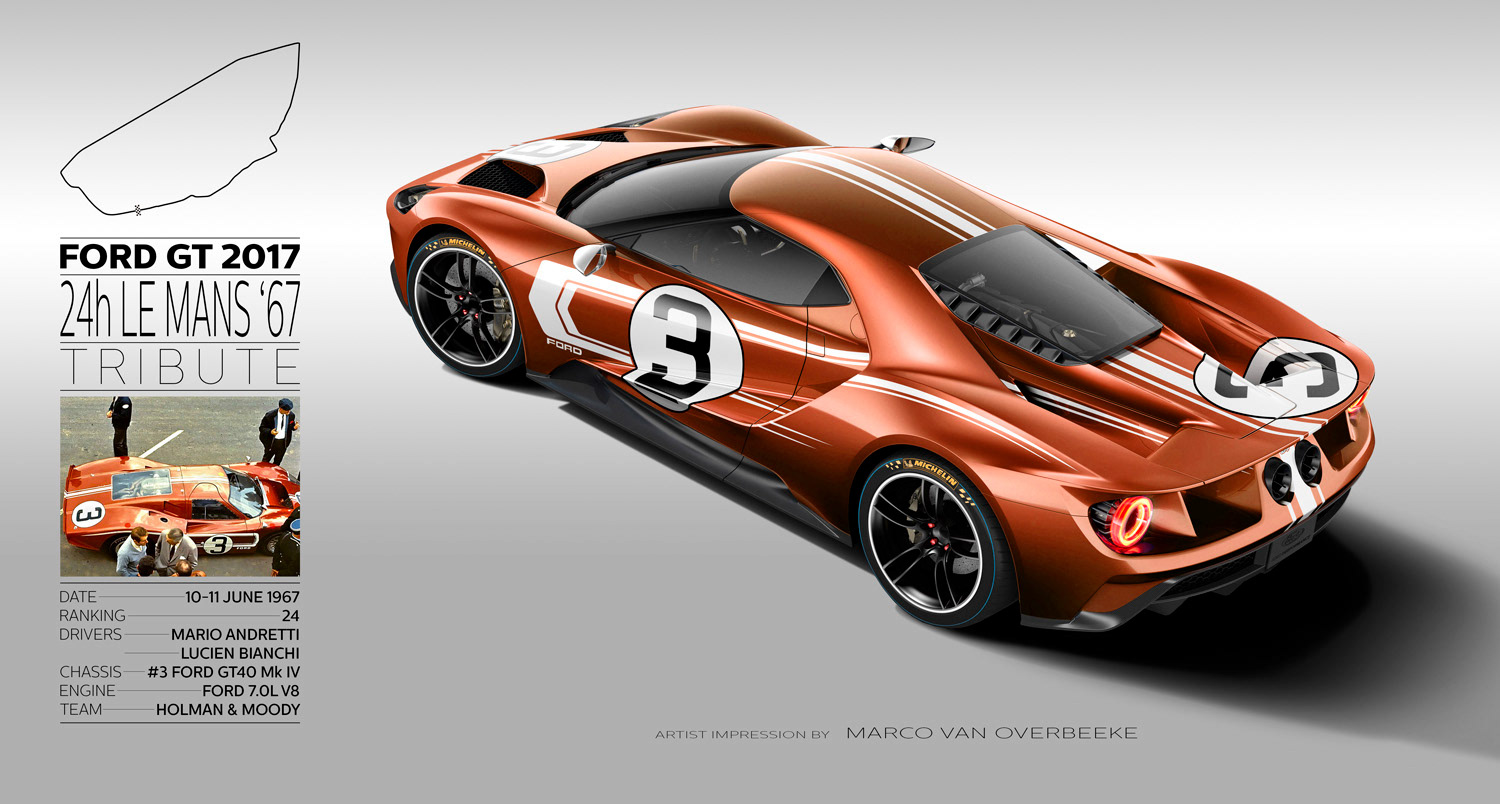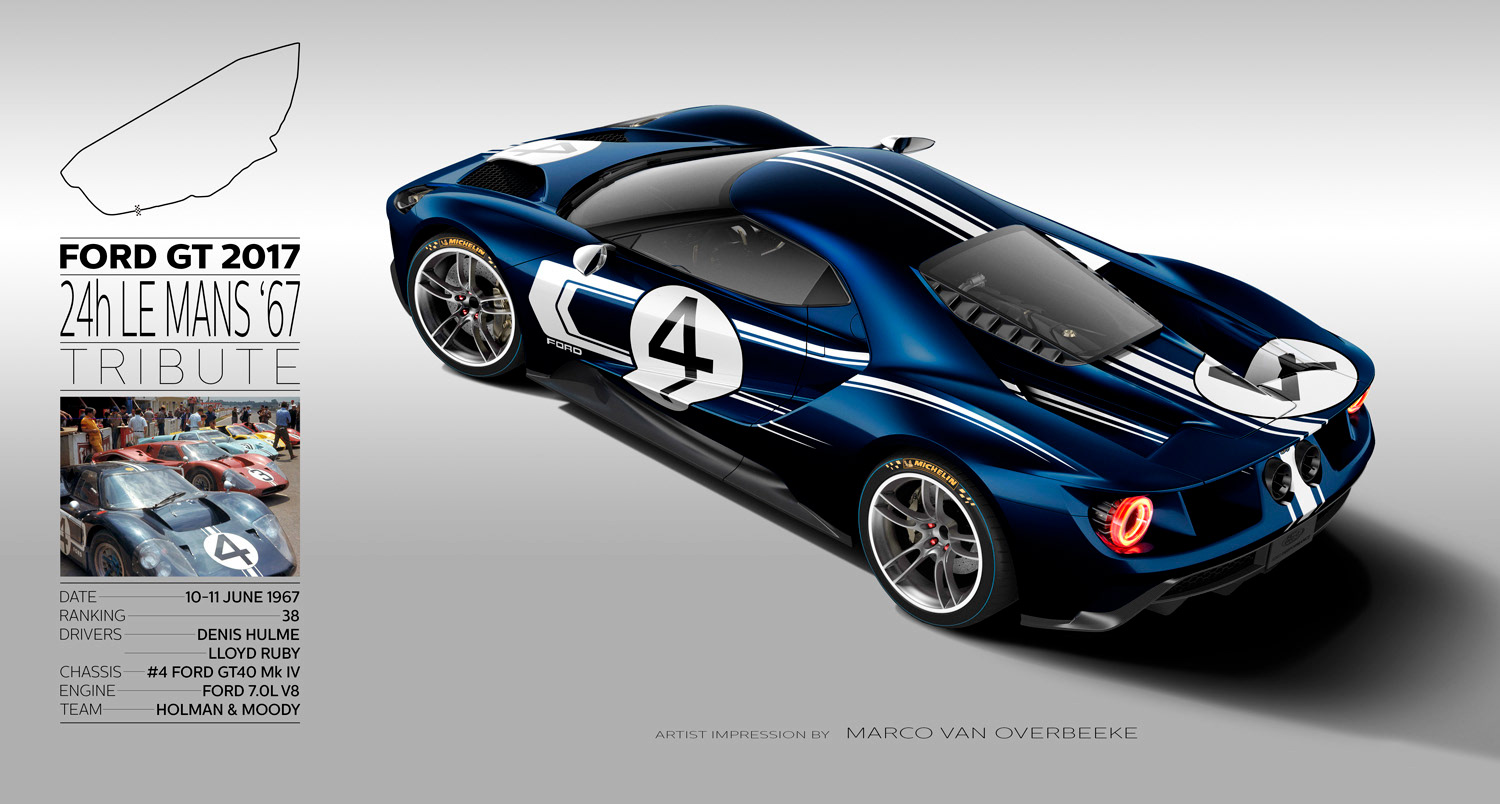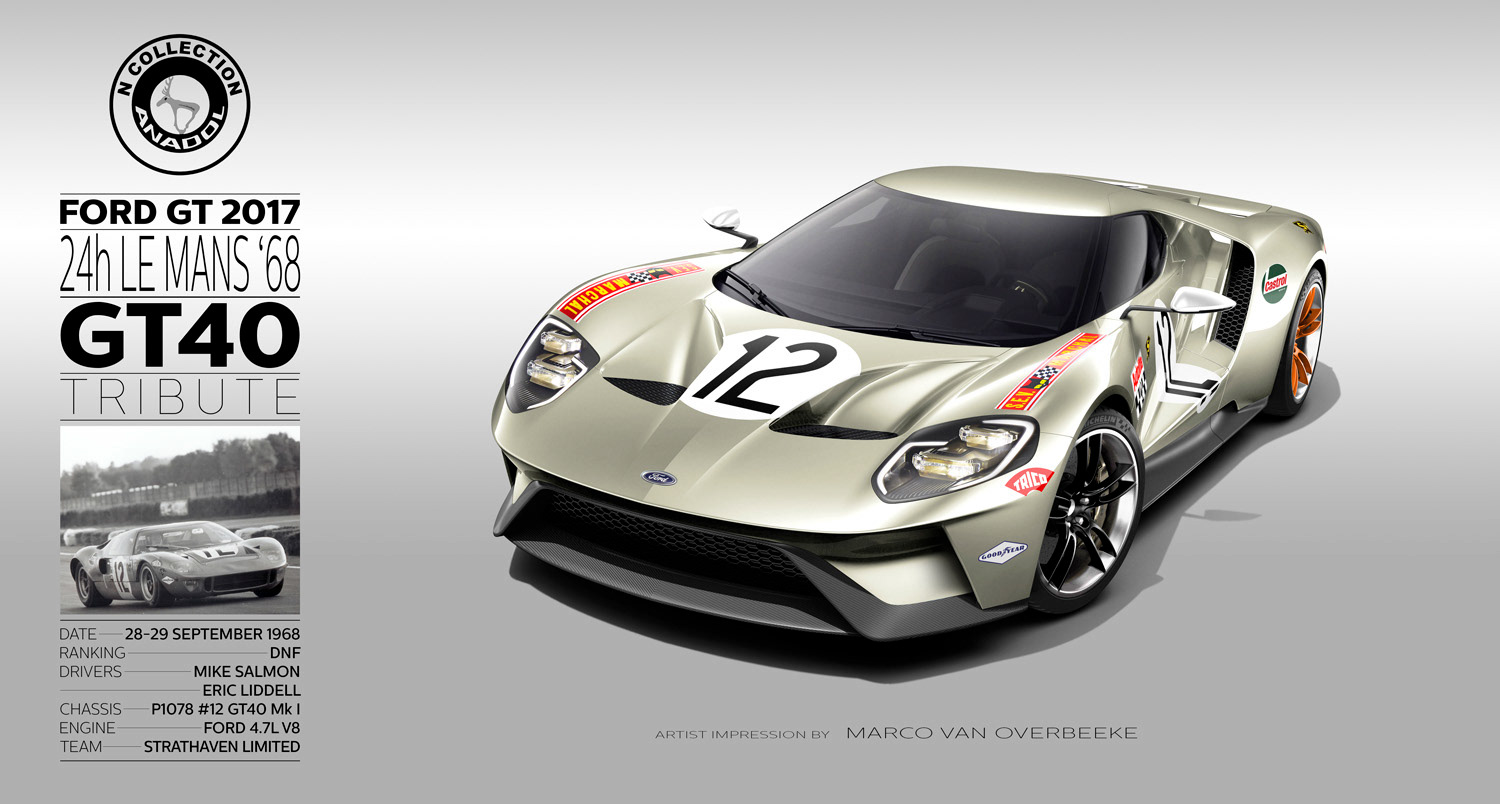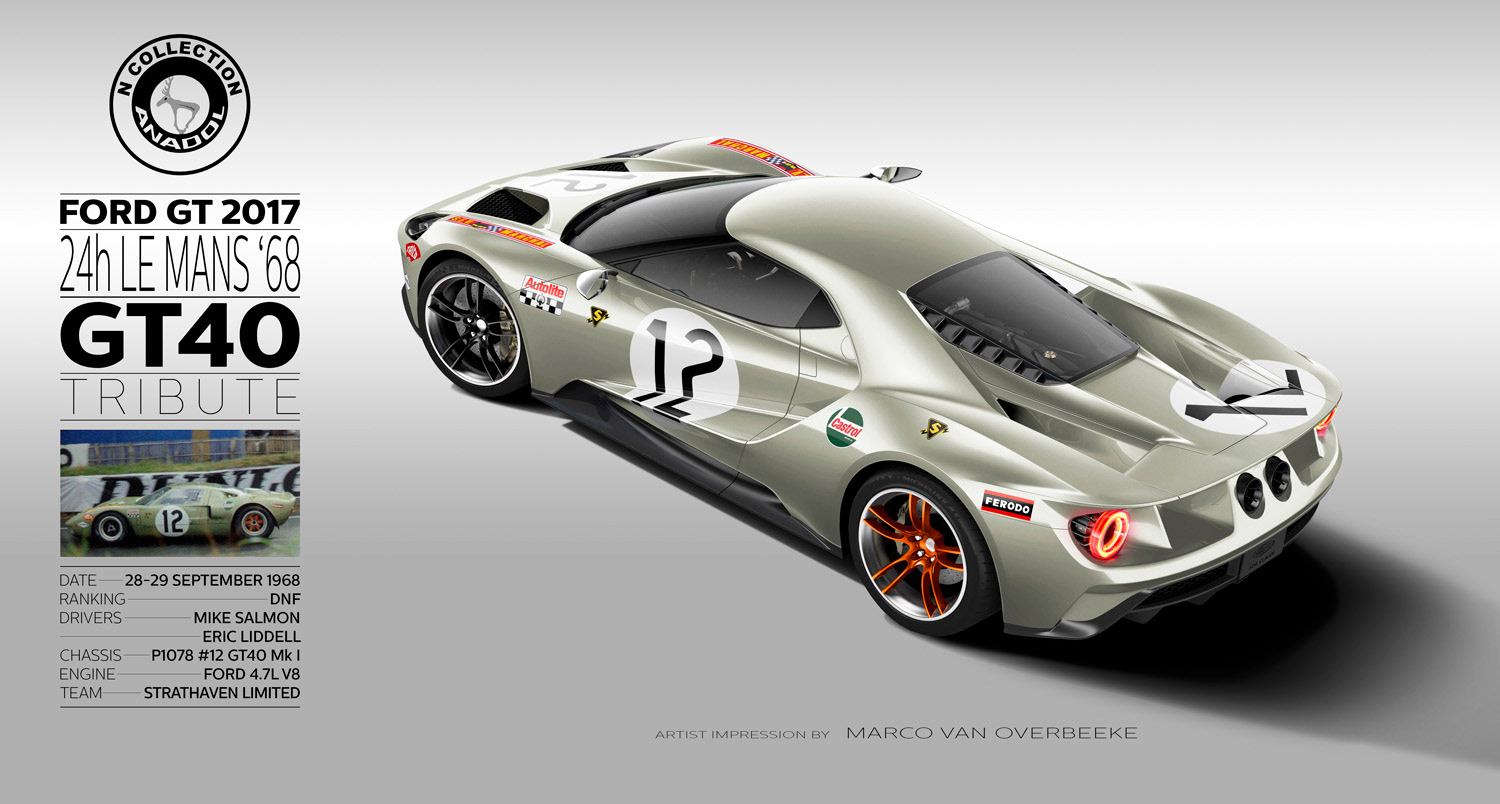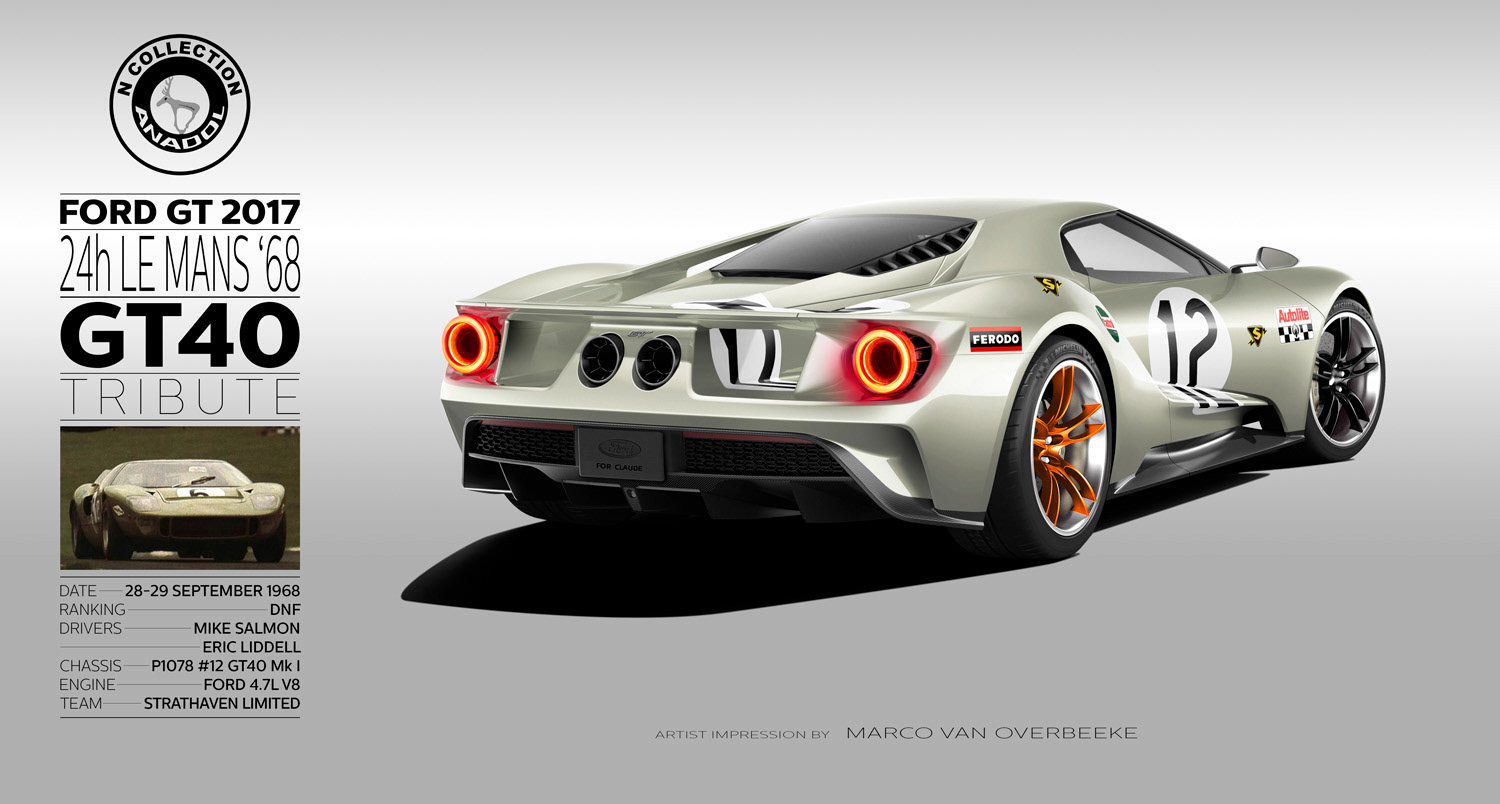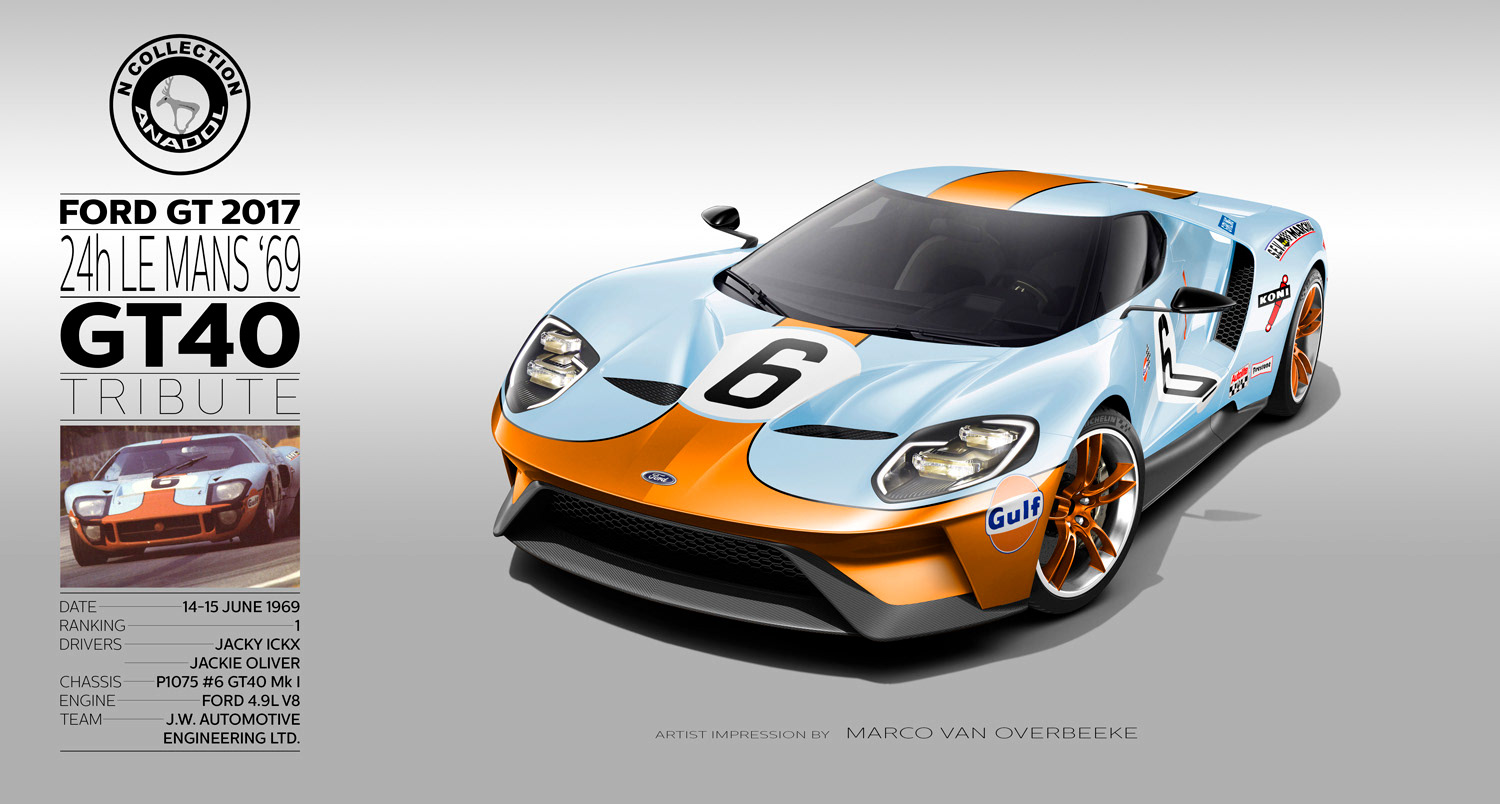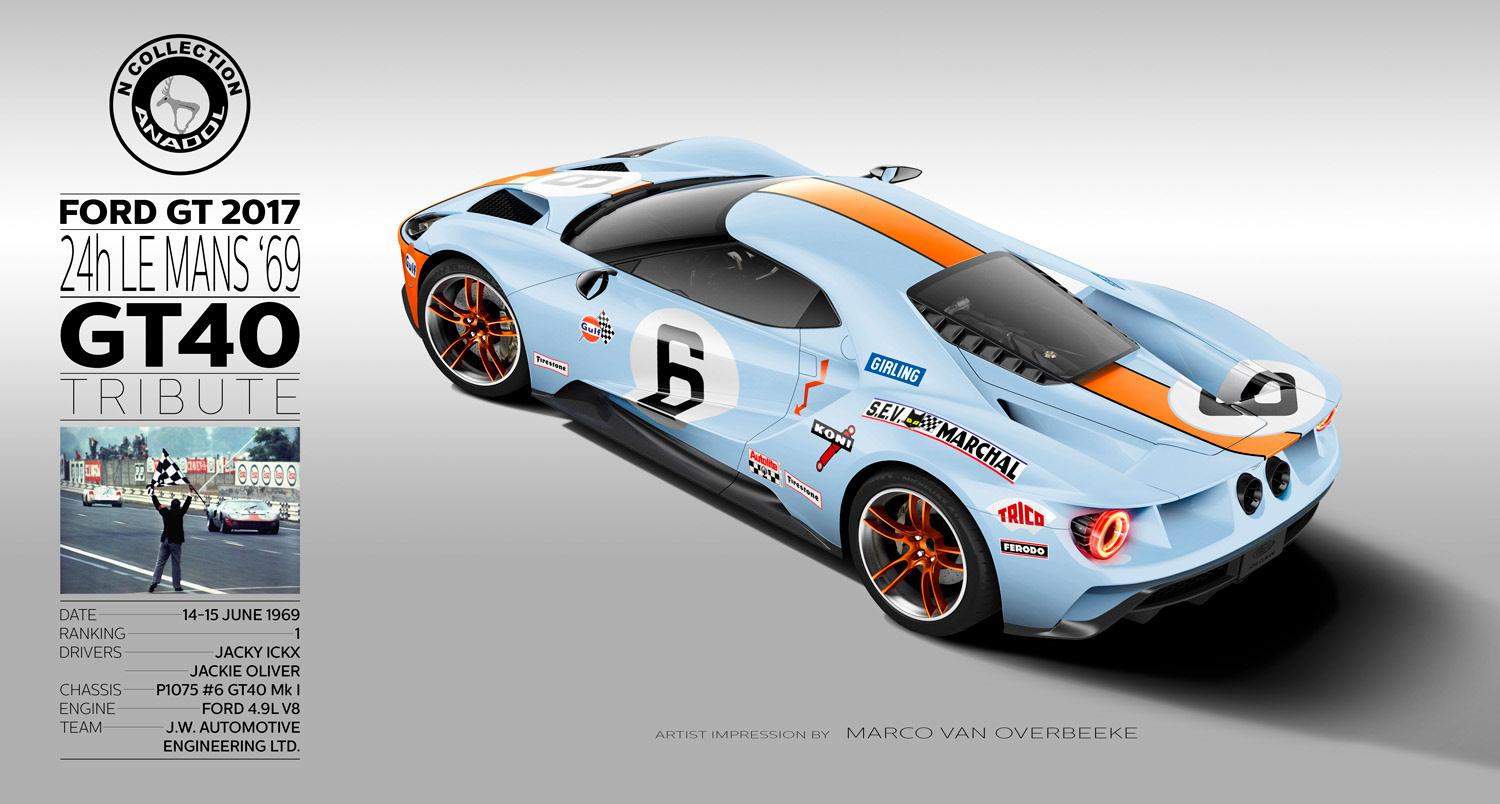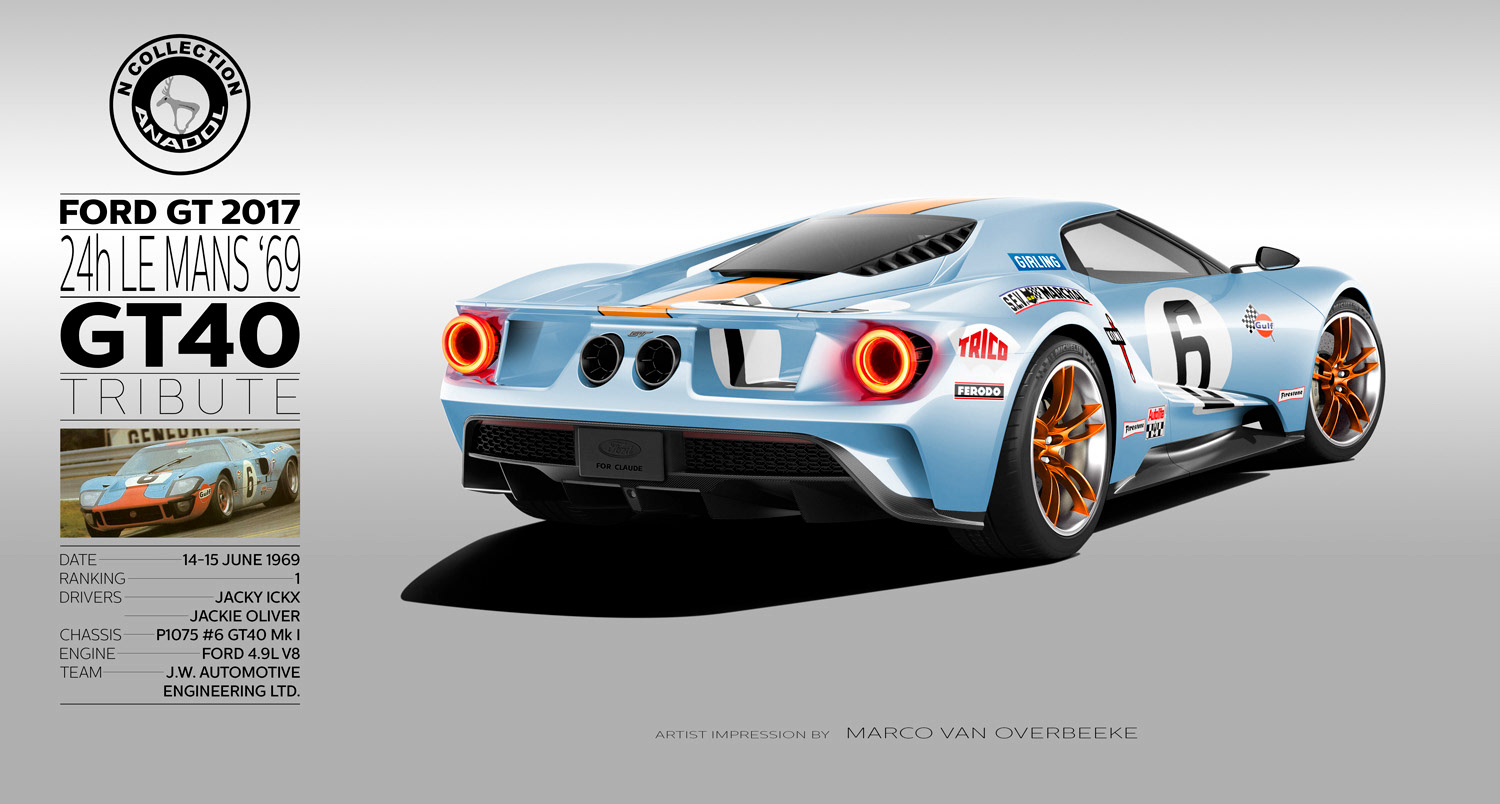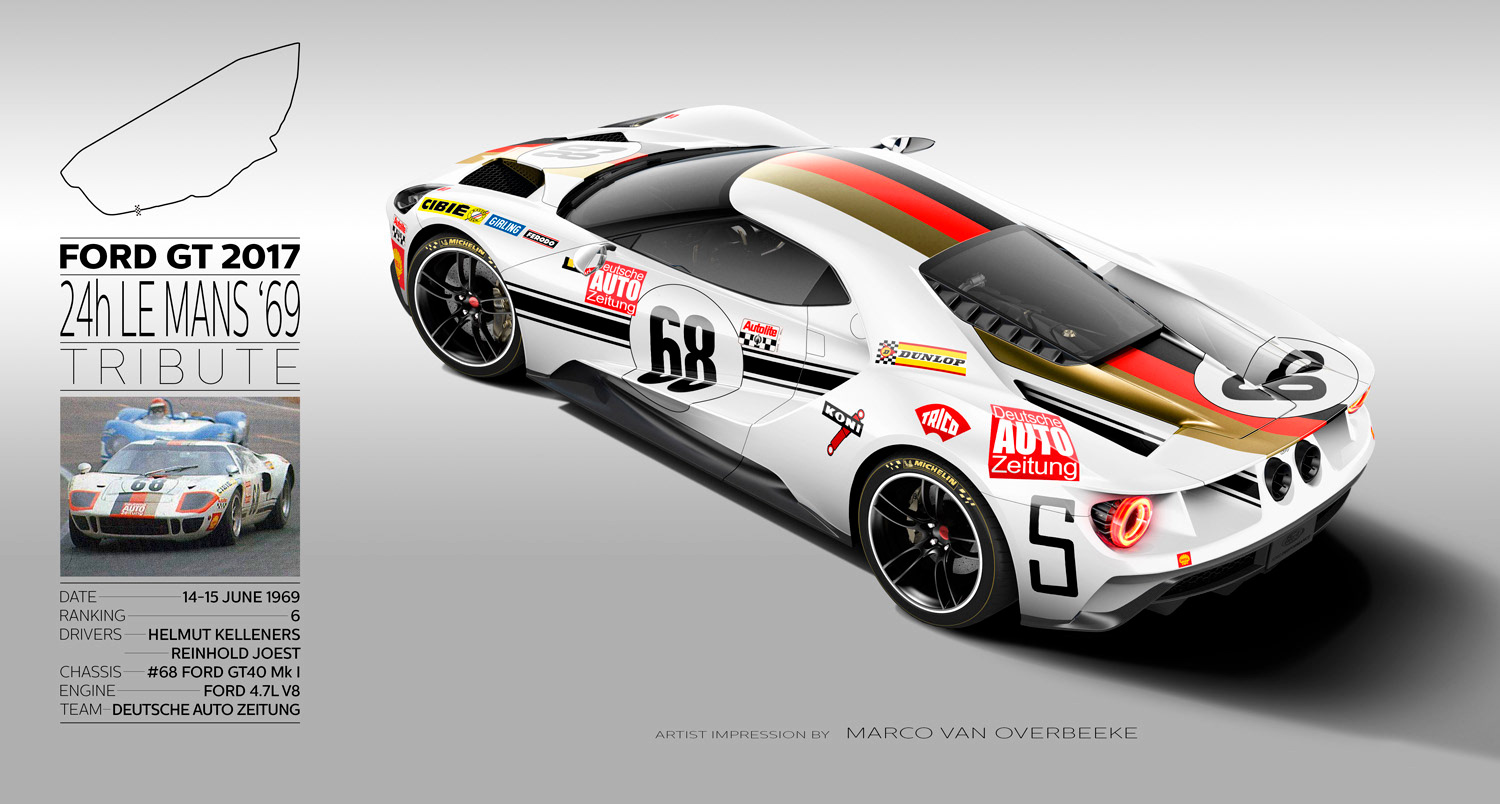 In December 2017 GREENLIGHT is going to bring these liveries to life with their new Ford GT Racing Heritage Series I
​​​​​​​